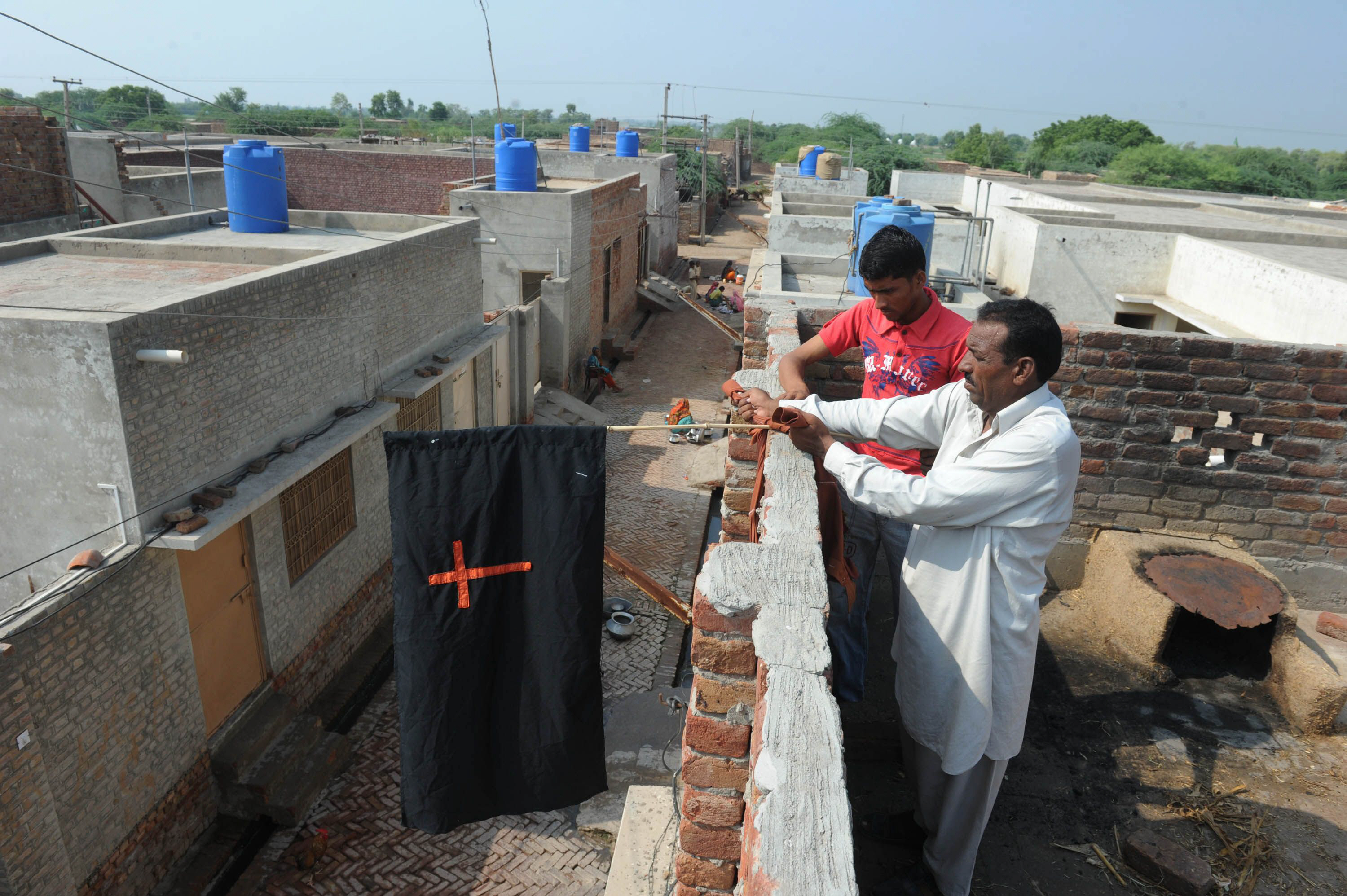 ---
LAHORE: An additional district and sessions judge has dismissed the application of a blasphemy suspect calling for the formation of a medical board to check his mental stability before initiating a trial.

On Wednesday, Judge Rafaqat Ali Qamar dismissed the plea of the accused, Hamayun, who has been accused of disrespecting the Holy Quran.

Schizophrenic convict to be hanged on Nov 2

Hamayun's counsel told the judge his client did not have a sound mind and could not take decisions for himself and neither could he tell what was good or bad for him.

The suspect has been behind bars since May 25, 2015 and frequently visits a mental hospital in Punjab and Fountain House, where people with mental disorders are treated for check-ups. His medical history has also been attached with the application.

The plaintiff's lawyer contended that if the petition was not accepted his client would suffer an irreparable loss. He requested the court to pass an order for the constitution of a medical board that would check the mental health of the petitioner.

The complainant's counsel told the judge the medical records had been examined and it was found that the suspect's counsel has sought constitution of a medical board by relying upon only one certificate issued by the Punjab Institute of Mental Health on July 29, 2015.

The petitioner had also produced a photocopy of the prescription slip issued by Fountain House, but none of the documents showed that he was suffering from a mental disorder caused by substance abuse, the complainant's counsel argued.

SC rules schizophrenia is 'not a mental disorder'

After hearing the arguments, the judge dismissed the application and summoned the prosecution witnesses on November 3.

Pakistan's top court has already announced that psychiatric disorders like schizophrenia should not delay a death sentence.

"In our opinion, rules relating to mental sickness [should not] delay the execution of a death sentence awarded to the convict," the Supreme Court stated in a recent 11-page judgment on the famous case of Imdad Ali from Burewala district.

The convict was awarded death sentence in 2002 in a murder case and his sentence was upheld by all the superior courts. His wife Safia Bano had approached the Supreme Court, claiming her husband was not mentally stable and demanded his death sentence be delayed till he gets medical treatment and was able to write down his will.

Published in The Express Tribune, October 27th, 2016.

 
COMMENTS (1)
Comments are moderated and generally will be posted if they are on-topic and not abusive.
For more information, please see our Comments FAQ