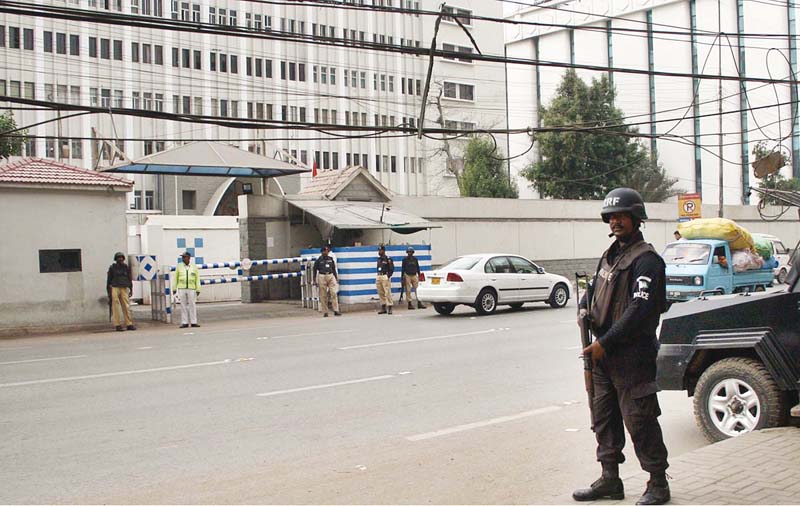 ---
KARACHI: Around 93 madrassas in Sindh have solid links with terrorist or banned outfits and intelligence agencies have credible information about the activities taking place there.

A special meeting held at CM House to review the law and order in the province was apprised about these numbers on Tuesday. Chief Minister Murad Ali Shah presided over the meeting, which was also attended by the Rangers director-general Major General Bilal Akbar and provincial heads of intelligence agencies among other members of civilian leadership.

Over 250 madrassas shut down countrywide

The chief minister directed the police and Rangers to begin an operation against madrassas harbouring terrorists. "This kind of attitude will not be accepted," said Shah. "We will not allow anybody to shed blood of innocent people in the name of religion or using a sacred place. This operation will also be targeted and intelligence-based." The operation will be started just after Chehlum.

He further directed the home department to put the 93 madrassas involved in dubious activities on the watch list and maintain a record of their day-to-day activities.

The chief minister was also given a report on the operation launched to bulldoze the offices of parties or groups built on government land. The chief minister approved extension of the operation against illegal constructions on government land located near markets, parks, madrassas and other such areas.

Database of immigrants

The Sindh government has decided to register all the immigrants - legal and illegal - living in and around the city, slum areas and outskirts to develop a database of 'who is who, where he lives and what he does'.

The heads of law enforcement agencies briefed the chief minister about the recent arrests of some high-profile terrorists who have given clues of other terrorists living in the city and about their plans.

It was pointed out that the illegal immigrants living in Karachi and in its outskirt and slum areas were either harbouring terrorists or supporting them. Some of them are directly involved in terrorist activities.

Over 250 madrassas shut down countrywide

It was decided at the meeting to register them through a thorough survey, which will be conducted by law enforcement agencies' teams comprising district administration, Rangers, police and intelligence agencies. The chief minister assigned the task to Karachi commissioner to sit together with Rangers and police chiefs, home secretary and other agencies.

Shah directed the law enforcement agencies to launch an aggressive operation against drug traffickers operating in different areas of the city. The agencies have already collected their details and information about the operators, their hideouts and network. It was pointed out that they were supporting terrorists and also financing them.

Published in The Express Tribune, October 26th, 2016.