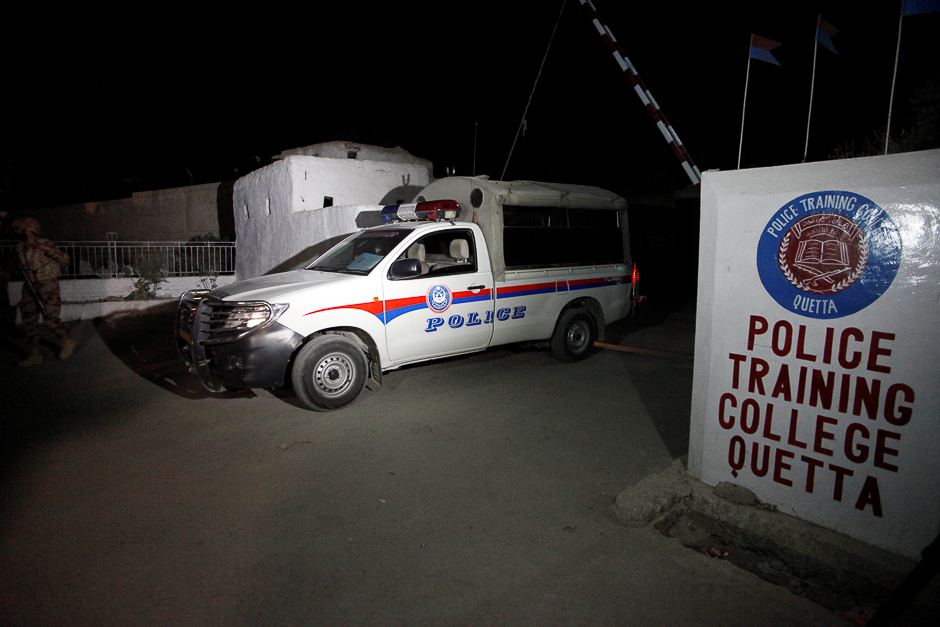 ---
At least 60 security personnel were killed, and 165 others were injured as terrorists stormed a police training centre near Quetta late Monday night.

60 killed, at least 165 injured as militants storm police training centre in Quetta

Three terrorists entered the New Sariab Police Training College, some 13 kilometres away from Quetta city. They headed straight for the hostel where police recruits were sleeping.

The compound was housing some 700 recruits at the time of the attack, hundreds of whom were rescued.