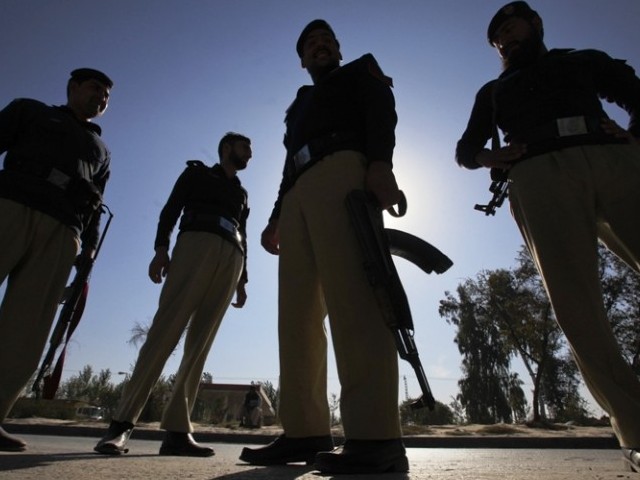 ---
KARACHI: The mystery behind the disappearance of three schoolgirls was resolved on Sunday as the authorities concerned recovered the trio from Liaquatabad. According to police investigators, the girls were not kidnapped and in fact left their homes of their own accord due to domestic disputes.

The three girls, all aged between 14 and 15 years, went missing on Friday. They were all in class nine at a private school in Saudabad locality of District Malir. The incident came into notice when their parents reached the Saudabad police station and staged a protest over their daughters' disappearance on Friday night. The police then registered a kidnapping case at the Saudabad police station and initiated further investigations.

Three schoolgirls still 'missing'

The three girls are residents of the same area and are neighbours. The parents said that their daughters went to school on Friday morning as per routine but did not return to their respective homes.

The Saudabad police sought help from the officials of the Anti-Violent Crime Cell (AVCC), a specialised unit of the Karachi police that deals with kidnapping cases, and the Citizens-Police Liaison Committee (CPLC) to trace and recover the missing girls.

As per details given by the families, the girls were dropped at their school on time but, according to the school management, the girls were all marked absent that day. This caused the families to protest and block the roads.

Chief Minister Murad Ali Shah, Sindh IG Allah Dino Khawaja and CPLC chief Zubair Habib took an active role in the recovery of the girls.

Girl's kidnapping: Pre-arrest bail granted to suspect  

CPLC and AVCC teams immediately started to work for the recovery of the girls and detained a few suspects during raids in different localities of the city. "Finally, we recovered all three girls from Liaquatabad, where they were living with a family," Habib told The Express Tribune. "It was not a kidnapping case - the girls left their homes as per their own wishes." Talking about the motive behind the incident, he said that the girls decided to leave their homes following domestic disputes. The recovered girls remained in police custody for interrogation. Meanwhile, their families thanked the CPLC, AVCC and police for the untiring efforts to recover their daughters.

Published in The Express Tribune, October 17th, 2016.

 
COMMENTS (1)
Comments are moderated and generally will be posted if they are on-topic and not abusive.
For more information, please see our Comments FAQ