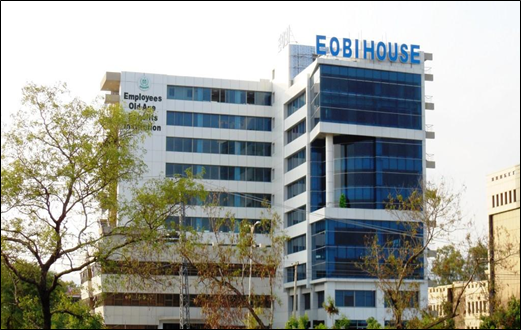 ---
ISLAMABAD: Auditors have uncovered huge irregularities and misappropriation to the tune of Rs71 billion in the Employees Old-Age Benefits Institution (EOBI). In its recent 2014-15 report, the Auditor General of Pakistan (AGP) has raised 17 audit objections.

These include Rs150m irregularities in donation payments, Rs1.5b irregular release of funds, Rs103.7m non-recovery of car loans from former employee and Rs63,713m irregular deposit of pension funds in to National Bank of Pakistan (NBP) after expiry of agreement.

Some Rs81.961m was lost due to excess payment of service charge; Rs139m due to irregular disbursement of pension funds to the National Database Registration Authority (NADRA) and Rs2.785m due to non-recovery of loans from former employees. There were also Rs166.9m irregularities in opening bank account in United Bank Limited. Moreover, Rs47.5m were spent in duplicate payment of pension through easy paisa; Rs81.9m were lost due to short registration of insured persons and Rs5831.3m in non-reconciliation with private bank of pension disbursement.

Sacked EOBI staffers retained vehicles worth Rs480m, PAC told

There have also been irregular promotions from grade 6 to 7, non-implementation of the Supreme Court's directives; unauthorised formation of Sahara Life Insurance Company Limited and irregular appointment and promotion of officer in BPS 17 and 19.

According to the AGP, it was observed that the institution paid donation amounting Rs100m to Baitul Mal fund and Rs50m to the prime minister's fund for relief despite the fact that there was no provision in the EOBI Act for grant of such donation. Audit was of the view that the donations were prohibited by the board of trustee.

The report pointed out that 358 officers were terminated on the orders of the SC. Out of these employees, 153 were beneficiaries of a car loan scheme. They purchased vehicles and the cost of the vehicles was to be recovered thoroughly monthly installments. According to the report, the matter was reported to the institution but no reply was received. The audit showed that neither the vehicles were returned nor the remaining amount was recovered which caused the loss of Rs103.7m.

Shortcomings highlighted: EOBI on verge of collapse, needs restructuring, says report

Similarly, it said the NBP charged Rs30 for each transaction of pension disbursement and collection as per agreement. However, in addition to the existing agreement with the NBP, the institution made another agreement with Tameer Micro Finance Bank and NADRA for award the same work at the cost of Rs72 and Rs84 respectively without approval of board of trustees of the institution.

Auditors say the institution extended undue favours to the bank and NADRA.EOBI and NADRA also made a deal for disbursement of pension of employees through smart National Identity Card. However, contrary to the provision of the agreement, NADRA did not open a separate account with any scheduled bank for the specific purpose of collecting funds EOBI up to June 2015.

Published in The Express Tribune, October 9th, 2016.
COMMENTS
Comments are moderated and generally will be posted if they are on-topic and not abusive.
For more information, please see our Comments FAQ