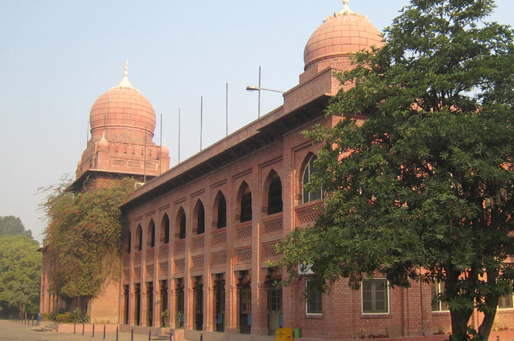 ---
LAHORE: The Aitchison College has appointed a new board of governors in a move said to be an effort to reform the historic college and improve its academic standing.

Punjab Finance Minister Dr Aisha Ghaus Pasha will serve as the chairperson of the new board, which also has Dr Zafar Iqbal Qureshi from Lahore University of Management Sciences and Information Technology University Vice-Chancellor Dr Umar Saif as its members.

The other governors on the board are Atif Bajwa, Arif Saeed, Syed Shaukat Hussain, Zubair Soomro from Sindh, Senator Abbas Khan Afridi from Khyber-Pakhtunkhwa, Khalid Magsi from Balochistan, Adviser to Chief Minister Khawaja Ahmed Hassan, Owais Leghari, Senator Hidayat Mian and Makhdoom Hashim Jawan Bakht. Punjab Governor Rafique Rajwana is the president of the board.

Speaking on the condition of anonymity, a board member told The Express Tribune that the move was a part of the improvement drive under which the college was being transformed into a modern educational institution.




He confirmed that Punjab Chief Minister Shehbaz Sharif had approved the names of the new board members and issued a notification as well.

The college has undergone an administrative overhaul in recent years. Earlier this year, an Australian academic Michael Thompson, 60, was appointed as the principal of the college. He has over 25 years of experience of working as administrator at public schools in Nigeria and India.

Thompson's appointment came after former principal Dr Agha Ghazanfar was sacked by the Aitchison board of governors when he was out of the country. Dr Agha alleged he was sacked for upholding merit and refusing to admit students coming from influential families.

A 200-page document was submitted to the board by vice-principals, headmasters and 15 other staff members against the former principal. Dr Agha was replaced by headmaster Ameer Hassan as the interim principal.

The former board of governors consisted of Dr Aisha Ghaus Pasha, Maj Gen Sahibzada Isfandiyar Pataudi, Syed Babar Ali, Dr Sardar Mohammad Ali Sadiq, Dr Umar Saif, Yawar Badat, Dr Parvez Hassan, Raza Kuli Khan, Makhdoom Syed Ahmed Mehmood, Khalid Hussain Magsi, Farooq Ahmad Khan, Dr Safdar Abbasi and Mustafa Ramday.

Published in The Express Tribune, October 8th, 2016.