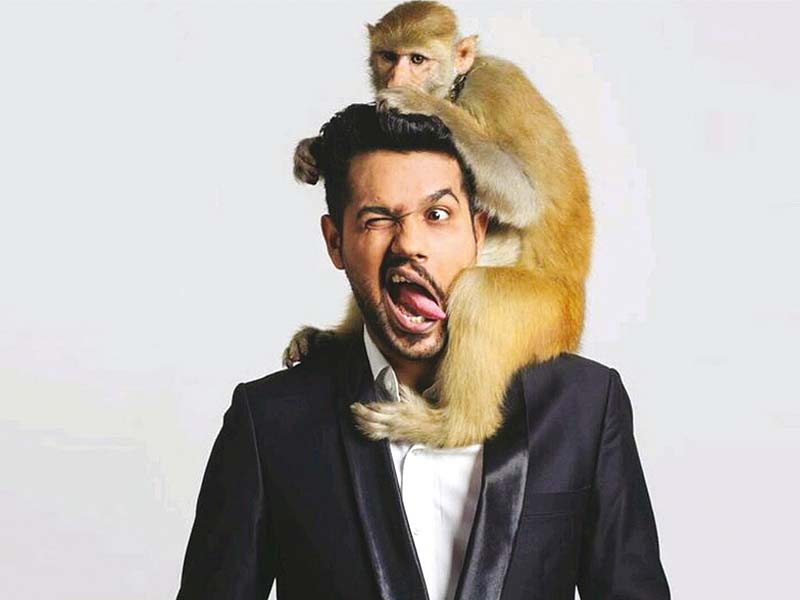 ---
KARACHI: Amidst tensions at the Line of Control and celebrities jumping in to play their part in the cross-border tensions, Ali Gul Pir is gearing up to make his grand return to the music sphere, this time with a song titled Modi Teri M**.

The upcoming song is set to release on Sunday and will see Pir commenting on the friction between India and Pakistan. Interestingly, this time around, the Waderai Ka Beta hit-maker has collaborated with Lahore-based electronic music band SomeWhatSuper.




"I think whatever is going on is not a Pakistan-India issue but rather, it has more to do with Modi's mindset. And  then, there are people like Anupam Kher and Adnan Sami who are supporting his stance. The song mentions all of them," he told The Express Tribune.

Asked whether the song would help ease the tensions or aggravate the situation, Pir said he is very much aware of how it could be perceived.

"I was constantly concerned about that. I made my friends listen to it and they said it didn't make them angry towards India but rather empowered them in a way that they wanted to make peace and not war," he shared. "It's a satire but it doesn't promote violence or hatred. I just thought Indian celebrities have been vocal about the situation and here we are, doing nothing. As an artist, all I can do is channel out my anger through music in a positive way."

While the military deals with matters on the borders and famous personalities bash each other, Pir has taken a better alternative.

"With this song, I am challenging Modi to a rap battle. We have come up with it and now in response, they can release another song," explained the musician. "The idea is not to make war. Instead, let us rap-battle it out. Let's do it musically, without killing people."




Modi Teri M** is sure to be different from Pir's previous offerings, thanks to SomeWhatSuper. As to how the collaboration came about, Pir revealed that he had listened to the two-member group's music and loved it.

"They do electronic music but with a desi touch. That's what I do as well, rapping, but with desi vernacular. I called them up and asked to collaborate as soon as possible because it is high time. I think they really brought the song to life."

While SomeWhatSuper has carved itself a niche with tracks like Bandook and Patang, this marks their first collaboration with a mainstream artist. Talha Dar, one-half of the band, said, "Ali has a different rap style, while we work with electronic music. I think it's a perfect fit for both of us. This song is different from what we have done before."




With the new track, Pir and SomeWhatSuper hope to not only convey the message of peace but also give listeners a new track to dance to. "The song is all about peace but I don't just want it to be taken as such. I want it to play at different venues and you know, serve as a dance number as well."

Published in The Express Tribune, October 6th, 2016.

Like Life & Style on Facebook, follow @ETLifeandStyle on Twitter for the latest in fashion, gossip and entertainment.