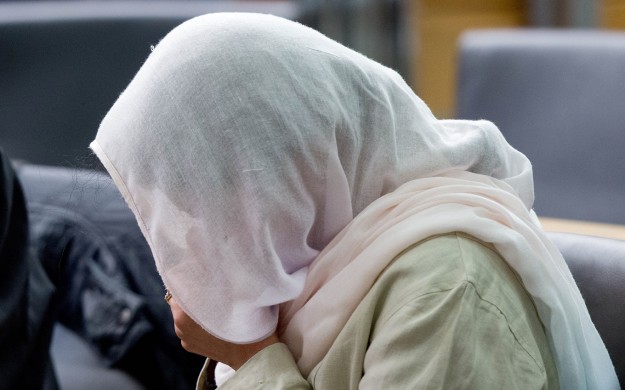 ---
ISLAMABAD: Islamabad police have managed to solve the mystery surrounding the dumped body of a young woman found near Sabzi Mandi nearly 10 days ago.

She had been strangled to death allegedly by her husband because he had 'doubts about her character' and then fled the country, police said.

Pregnant woman shot dead by husband in suspected 'honour killing'

On September 25, Islamabad police, received a tip about a suspicious suitcase dumped near a bus stand along the IJ Principal Road near  Sabzi Mandi. Upon inspection, police discovered that the body of a young woman had been stuffed into the bag.

Officials initially had few clues apart from sketchy footage from some surveillance cameras which showed that a taxi had dropped the bag off. However, police could not identify the taxi since its number plate was not visible.

They, however, managed to identify the woman as 26-year-old Anam Saleem. A post-mortem report showed that she had been strangled to death.




Officials told The Express Tribune on Tuesday that Anam's husband had arrived in Pakistan on September 22 from Saudi Arabia, where he reportedly works.

A day later, he went to the Benazir Bhutto International Airport to receive his wife, who was returning to the country from Abu Dhabi. Usman then took his wife to the upscale DHA locality in the capital along with a friend, Basharat.

"Usman killed Anam by strangling her, as he had doubts about her character," a police officer familiar with the investigation told The Express Tribune. He spoke on the condition of anonymity since he was not authorised to speak to the media.

Honour killing law likely to win CII nod

"[Usman] stuffed her body in a suit case and dumped it along IJ Principal Road on the evening of September 25,"the officer added.

The next morning, Usman boarded a flight for Saudi Arabia and left the country.

The officer added that the police's Special Investigation Unit had managed to apprehend all those who had facilitated the murder including the drivers and Usman's friend Basharat while red warrants have been issued for Usman.

Officials further pointed out  that all suspects had confessed to the crime while  Anam's clothes, purse and other belongings were recovered from Basharat's house.

Police officials said that Anam hailed from Kharian in Gujrat district. They further disclosed that she belonged to a Christian family, but had converted to Islam before marrying Usman.

Meanwhile, police have not made any headway in the case of two other mutilated bodies which were found in the same area over the past two weeks.

Published in The Express Tribune, October 5th, 2016.