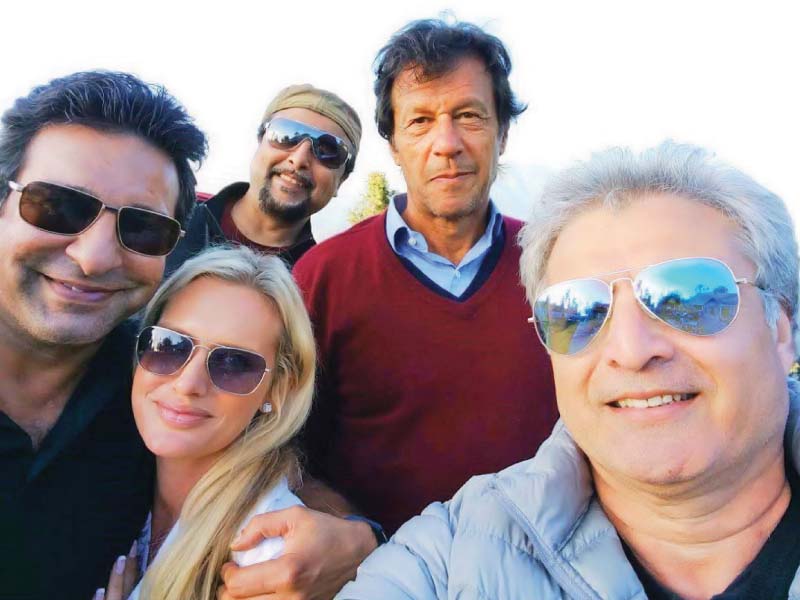 ---
ISLAMABAD: Imran Khan, the chief of the second largest opposition party, was conspicuous by his absence from Monday's multi-party confab. But where was the PTI chairman? It turned out he preferred to spend leisure time in the popular holiday resort of Nathia Gali while the rest of political leadership showed national unity on the Kashmir issue.

Ironically, Khan in the past spared no opportunity to censure the government on national issues and foreign policy lapses, but his absence from the meeting without any justification called his own credibility into question.

Political pressure: Imran Khan ups the ante

Khan in his last tweet posted around 10:15am on Monday — just as the parliamentary leaders convened in Islamabad — stated he was enjoying "a wonderful piece of music" by his friend Johnson Somerset.

Surprisingly however, the PTI spokesperson said Khan was 'tired'. "He was tired because of his very hectic schedule in the past few days," Naeemul Haque told The Express Tribune. "He [Khan] had been tirelessly visiting different cities in connection with the [upcoming] Raiwind rally".

At the same time, Haque said the invitation received from the government stated that the meeting would be attended by parliamentary leaders. "Khan Sahib had designated Shah Mehmood Qureshi, PTI's deputy parliamentary leader in the National Assembly, and Dr Shireen Mazari to attend the meeting," Haque said. "Irrespective of political differences, the PTI stands by the government on the Kashmir cause."

In Khan's absence, Jahangir Tareen, who is also the secretary general of the party, also skipped the meeting.

Independent observers believe Monday's conference was meant to demonstrate national unity and political consensus, but because of the absence of the PTI chief, the failed to achieve desired results.

Indian hostilities unite politicians at capital huddle

A close confidant cited a strange explanation for Khan's absence. "The practice of holding APCs and adopting resolutions is in vogue ... The past APCs 'unanimously' adopted hundreds of resolutions, where are the results?" he questioned, insisting that this practice was of 'no use' and 'just a formality'.

Khan was still in Nathia Gali when this report was filed.

Some pictures making rounds on social media showed that Khan spending his day with former cricketer Wasim Akram, his wife Shaniera Akram, singer Salmaan Ahmad and a former pacer Zakir Khan.



Published in The Express Tribune, October 4th, 2016.
COMMENTS (26)
Comments are moderated and generally will be posted if they are on-topic and not abusive.
For more information, please see our Comments FAQ