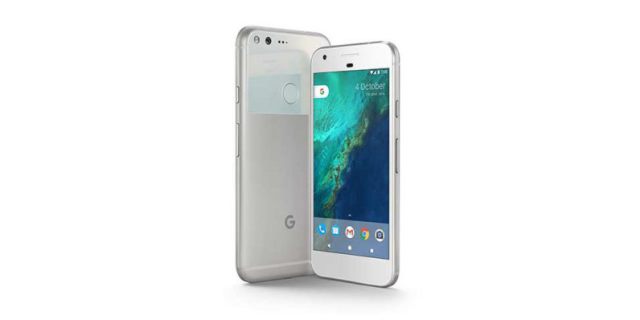 ---
Hours before Google's big event, UK retailer Carphone Warehouse has leaked pictures and specifications of the company's new Pixel and Pixel XL smartphones.

Apart from pricing and availability, Carphone warehouse revealed pretty much everything. The Pixel and Pixel XL appear to have large bezels at the top and bottom of the screen, along with prominent antenna bands along the back and sides. A mirror-finish panel takes up the top half of the smartphones' rear where the camera and fingerprint sensor are housed.

Is this what Google's new Pixel smartphone looks like?




Carphone Warehouse highlighted Pixel features such as its AI-powered Assistant for conversational search, Allo for messaging, Duo for FaceTime-style video calls and unlimited photo storage.  Both models were also shown to support Live Cases -- back covers that came with companion live wallpapers, previously made available for the Nexus 5X, 6 and 6P in April.

In terms of specifications, rumors circulated around the 5-inch Pixel featuring a quad-core 2.0GHz processor with 4GB RAM and 32GB storage. According to Carphone Warehouse, those estimates came quite close. The retailer listed Pixel as having a Snapdragon 821 2.15GHz processor, with your choice of 32GB or 128GB of space, as well as a microSD card slot for an extra 256GB. The screen is a Full HD AMOLED display protected by Gorilla Glass 4, and there's an 8-megapixel camera above it. The rear camera is a 12-megapixel shooter with an f/2.0 aperture and the handset is said to be powered by a 2,770mAh battery.

The Pixel XL's page mentions a 5.5-inch Quad HD display with a 3,450mAh battery; other specifications, including Android Nougat 7.1 and the camera setup, remain the same as the smaller device. Both phones appear to be available in black and white.




Software star Google expected to flex hardware muscle

Google's phones can go on to compete with this year's popular devices popular devices like the Samsung Galaxy Note 7, the LG V20 and the Xiaomi's Mi 5s – but will have to score high on performance at a competitive price if the tech giant wants to gain market share.

All the aforementioned details look set to be confirmed at tomorrow's Google event. The big day will also be live streamed on the company's YouTube channel.

This article originally appeared on The Next Web.