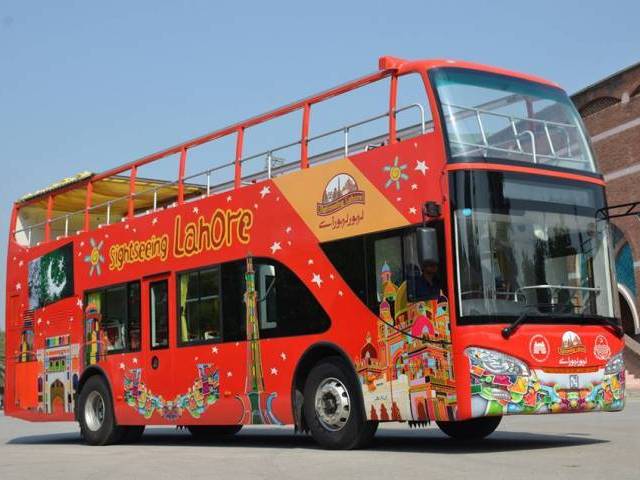 ---
LAHORE: The Tourism Development Corporation of Punjab (TDCP) failed to operate the country's only tourist bus service titled 'Sightseeing Lahore' on World Tourism Day owing to security concerns.

TDCP Managing Director Ahmer Mallick told The Express Tribune the corporation had not been able to operate its double-decker tourist buses for the past three days because police had cordoned off the Gaddafi Stadium area to provide security to trial matches for an ongoing T20 tournament.

Global event: Pakistan to mark Tourism Day today

He said the TDCP planned a special complementary tour of Sightseeing Lahore tourist bus service for special persons. "The buses were to move on from Terminal-1 of the service at the stadium on World Tourism Day, but the city police did not allow the corporation to run the service over security reasons."

Another TDCP official claimed the city police had taken over the Sightseeing Lahore bus terminal near Gaddafi Stadium by placing razor wires around it.




He added the police had closed all gates of the stadium except the entrance at Terminal-1 of the bus service. "The police have made stringent security arrangements," he maintained. "Only people having the tournament passes are allowed inside Gaddafi Stadium."

The trial matches for the tournament started on September 24. Teams from eight districts of Punjab will participate in the tournament, which will start from October 1.

Conservation kudos: Shahi Hammam restoration wins UNESCO's Award of Merit

Mallick said the corporation would restore the tourist bus service after the trial matches are over.

Colloquium

A seminar on World Tourism Day was held at Alhamra Art Centre, where awards for different stakeholders in the tourism industry were announced. The awards would be given on an annual basis through a mechanism of jury for the best hotel, tour operator and travel writer.

Tourism Minister Asif Saeed Manais expressed the government's resolve to provide tourism facilities to people with disabilities, saying everyone has the right to leisure and tourism services on equal basis.

Many people in the world have disabilities, he said, and they face obstacles while travelling, like access to reliable information, efficient transportation and an environment that makes navigation easy for them.

Published in The Express Tribune, September 28th, 2016.