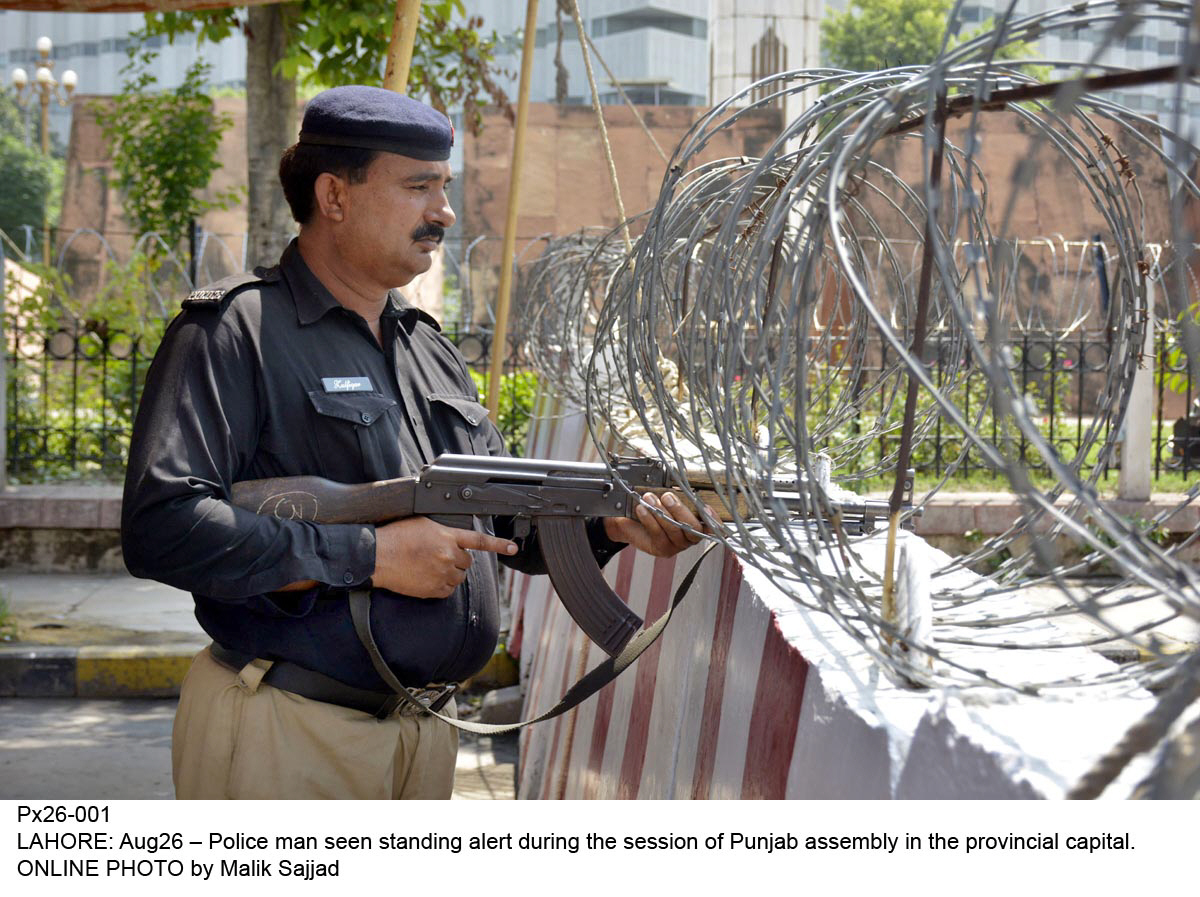 ---
LAHORE: Everything in the state of policing is rotten, said Punjab's former police chief Tariq Khosa while speaking at a seminar on a report of Human Rights Watch titled, 'This Crooked System – Police Abuse and Reform in Pakistan'.

"The department is politicised, police officers are incompetent and have connections with different mafias," he said. "The lower cadre of the police force has a low self-esteem due to structural injustices and poor working conditions provided to them. How can one expect them to be polite to the public?"

He said the HRW report was based on factual observations, considering everything in the department – from faulty investigations to recruitment, training, community policing, staged encounters and illegal confinement – was problematic and needed to be reformed.

A retired police officer and former DIG of Federal Investigation Agency, Tehseen Shah, said all the injustices and atrocities on part of the police needed to be understood. "There is a consensus between police officers that there is a deep nexus between corrupt police officers and corrupt politicians." He added that both support each other for their interests. Shah was of the view that such elements of the society played a role and in most of the cases compelled the force to torture and illegally confine a person. "To reform the department, there is a need to strengthen the department and those people who wanted to reform the system." There was deep urge for reform inside the department and the police order of 2002 was also a result of this inner struggle.

While talking about women policing, Advocate Asad Jamal said the participation of female police officers was also essential for reforms.

Commenting on governance in Pakistan, veteran human rights activist IA Rehman said Pakistan was badly governed country and policing in such a country is a challenging task. "Police are [used] just for winning elections and to protect others' interest – it is not a hidden fact," he said. "Then why [should] we continue to criticise the police officers."

He added that under good governance, different institutions and departments suggest and guide each other for reforms and betterment.

Rehman also raised critical questions against the role of judiciary in dispensation of criminal justice system. He quoted the role of the judiciary in cases involving qisas (retaliation in kind), saying the judiciary acquitted the suspect when the challan was not submitted. Forgiving the culprit or retaliating for the crime comes when it has been proved.

Published in The Express Tribune, September 27th, 2016.
COMMENTS
Comments are moderated and generally will be posted if they are on-topic and not abusive.
For more information, please see our Comments FAQ