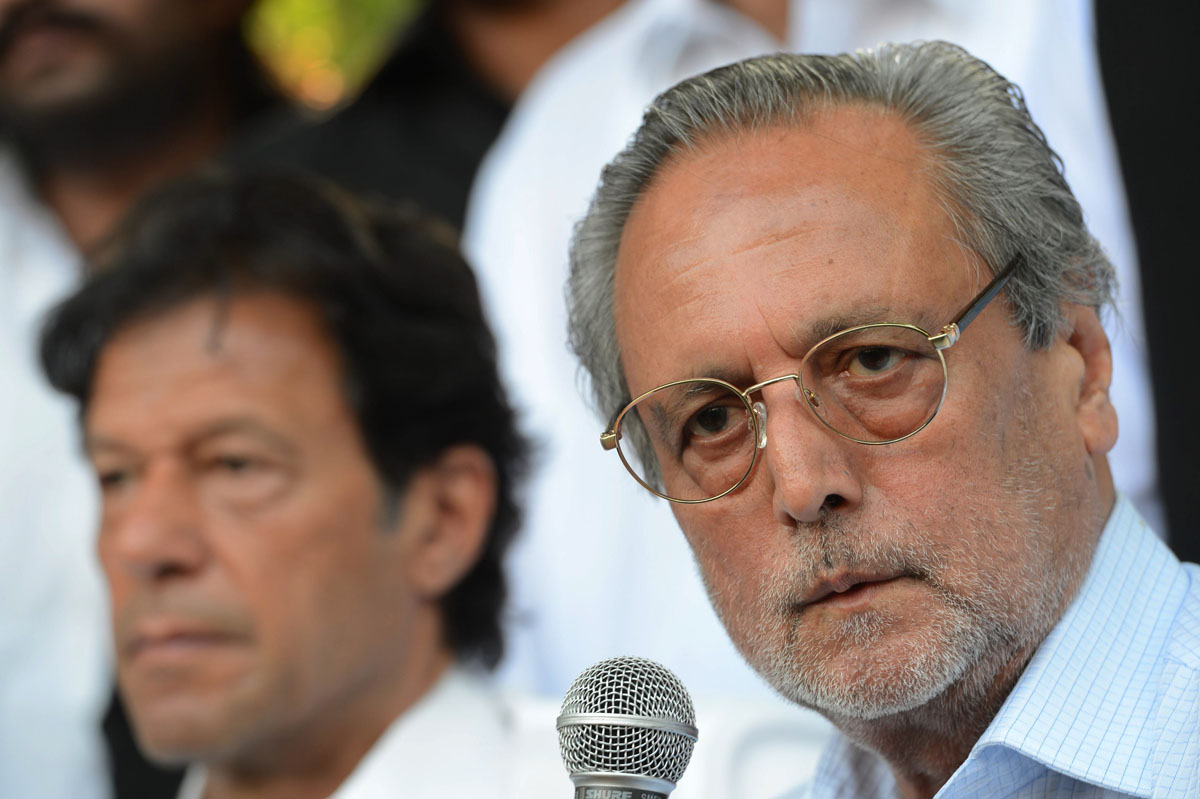 ---
ISLAMABAD: Pakistan Tehreek-e-Insaf (PTI) suffered a blow on Sunday when one of its senior leaders Justice (retd) Wajihuddin Ahmed, disassociated himself from the party and announced plans to set up his own political outfit.

The move comes less than a week before PTI stages its Raiwind march.

Wajihuddin, who submitted his resignation from the basic membership through an email to PTI chief Imran Khan, was once a most trusted lietenant of the PTI chief. In 2013, the party fielded him as its presidential candidate.

PTI's intra-party election body head quits

"Today I am of the opinion that I have wasted five precious years of my life [due to my association with PTI]," Wajihuddin told The Express Tribune when asked to sum up his experience with the PTI. He joined the party in January 2011.




"The PTI's politics is not at all constructive. Vested interests have hijacked the party," he said, admitting his own failure to streamline the affairs of the party.  He said now there was no difference between the 'party of change' [PTI] and other political parties.

"There is a huge gulf between what the party leadership claims and what it has been practicing," Wajihuddin said adding that the PTI was far away from provisions of its own constitution.

PTI's intra-party election body head quits

Commenting over the development, PTI central media cell chief Iftikhar Durrani said Wajihuddin was not holding any party position at the time of his resignation and his membership was under suspension.

"There exists no question of acceptance or rejection of his resignation by the PTI chief under the given situation," Durrani said, adding Wajihuddin announced his resignation ahead of the Raiwind march in a bid to attract media attention.

Published in The Express Tribune, September 26th, 2016.