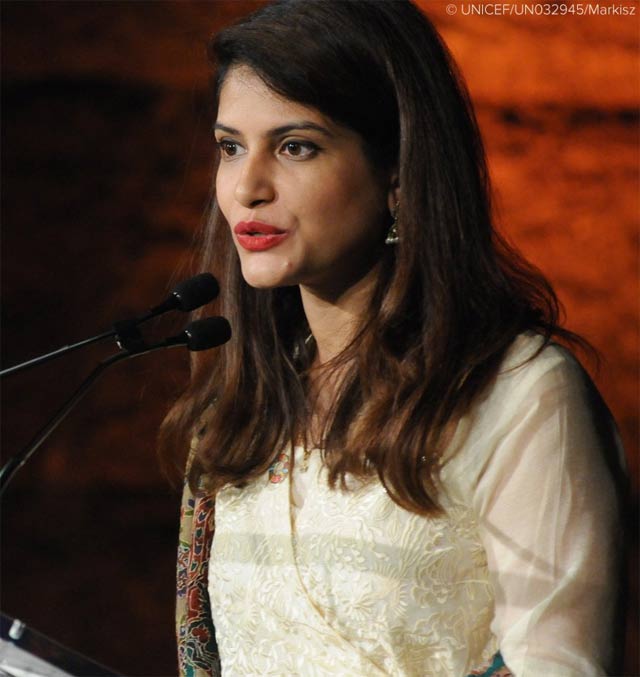 ---
Pakistan-based social enterprise DoctHERS was felicitated at Wednesday's Global Goals Awards in New York for improving the lives of women and girls across Pakistan.

DoctHERS, which matches trained junior women doctors in Pakistan with rural women and girls via telemedicine, won the Campaigner Award on account of the work it does. DoctHERS  provides vulnerable women and girls with essential healthcare in Pakistan in addition to providing employment opportunities for qualified female health professionals.

Congratulations to @DoctHERs, an organisation from Pakistan, for winning the inaugural Global Goals Awards #GGA 2016 https://t.co/cYSfS1MnyH pic.twitter.com/dmLXNR6Kj9

— UNICEF Pakistan (@UNICEF_Pakistan) September 22, 2016


Pakistani doctor wins prestigious entrepreneurship award in London

DoctHERs COO Sara Saeed Khurram received the award in New York. The ceremony was held to honour champions of girls' and women's rights.

"The Global Goal Awards are part of ongoing efforts to rally support for the Sustainable Development Goals (#SDGs), a set of goals unanimously adopted by every country in the world to end poverty, protect the planet, and ensure prosperity for all by 2030," UNICEF Pakistan said in Facebook post.

Other winners of the GGA included:

The Girl Award
(For laudable work in bringing about progress for girls)

Winner: Yusra Mardini, Syria
Now in Germany, 18-year-old Yusra Mardini and her sister fled Syria in 2015. While traveling across the Aegean Sea, their raft broke down and the sisters jumped into the water and helped guide the boat to safety, saving about 20 people on board. Yusra was part of the Refugee Olympic Team at the recently concluded Rio event. She used the opportunity to narrate her story and raise awareness about the plight of refugees and migrants around the world. Yusra also won her heat in the butterfly.

Pakistani woman wins global humanitarian award

The Social Change Award
(To an individual who achieves significant social change for girls)

Winner: Rebeca Gyumi, Tanzania
Rebeca Gyumi is a lawyer, activist and the founder and executive director of Msichana Initiative, a Tanzanian non-profit that advocates for girls' rights and access to education. Rebeca and the Msichana Initiative won a landmark court case in July that ended legal provisions permitting child marriage in the country.

In May, Saeed won the prestigious HRH The Prince of Wales Young Sustainability Entrepreneur Prize 2016.
COMMENTS (1)
Comments are moderated and generally will be posted if they are on-topic and not abusive.
For more information, please see our Comments FAQ