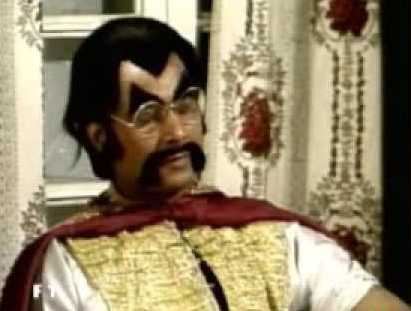 ---
BAHAWALPUR: The revival of dramas is vital to form a new and moderate national narrative, said Punjab Cooperatives Minister Malik Muhammad Iqbal Channar on Wednesday.

He was speaking at the concluding session of the stage play, Ainak Wala Jin, at Rasheedia Auditorium in Bahawalpur.

Channar said the staging of the decades old and famous play, Ainak Wala Jin, was the practical manifestation of the provincial government's commitment to decimate the destructive extremist mindset as the play promoted socio-cultural values.




"Sustainable peace and tranquillity warrants that our youth should be engaged in constructive activities," the minister added. "The staging of the play has attracted our youth which is a positive symbolic expression that our nation's majority stands at the right side of history."

He said the play highlighted the various shades of diverse values through the characters of Hamoon Jadugar, Zakoota Jin, Nastoor Jin, Charli Mamu and Ainak Wala Jin. "It depicted the victory of noble and progressive values over the ignoble and destructive social forces."

Channar also appreciated the endeavour of Arts Council Resident Director Rana Ajaz Mahmood and his team for organising the play.

MNA Begum Perveen Masood Bhatti, who was the chief guest on the first session of the play, said arts and literature promote a pluralistic value system. She added such a system makes a sustainably tolerant society.

"The values of culture promoted through art and literature, especially by staging dramas, have shaped the ethical and moral structures of societies in the long march of history, she said.

The play was jointly organised by Bahawalpur Arts Council and a welfare organisation.

Published in The Express Tribune, September 22nd, 2016.
COMMENTS
Comments are moderated and generally will be posted if they are on-topic and not abusive.
For more information, please see our Comments FAQ