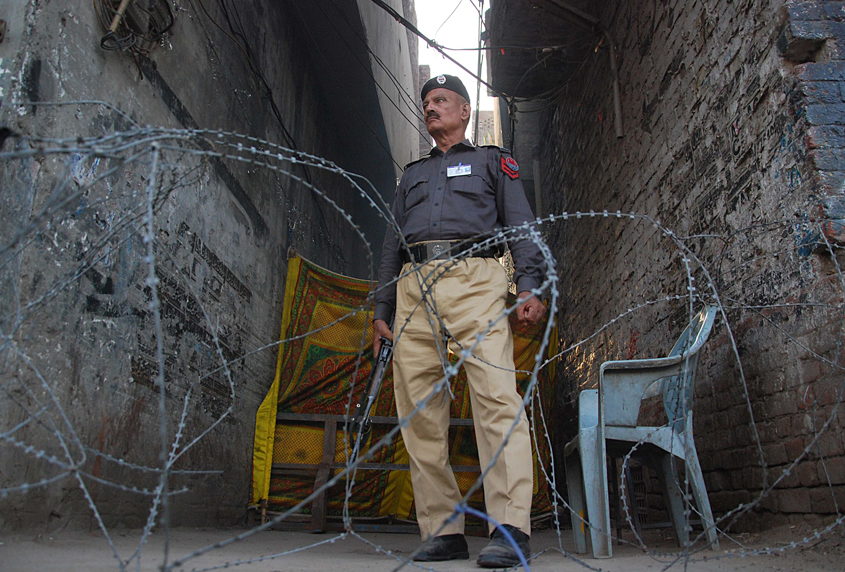 ---
LAHORE: The provincial government has given a three-month deadline to the Punjab police to complete a list of all black sheep in the force involved in supporting gangs, extortionists, drug peddlers and land grabbers.

Punjab IGP Mushtaq Ahmad Sukhera has been told to submit the list of all police officers having links with criminal elements, officials in the Chief Minister House told The Express Tribune.

"The directions have come from Chief Minister Shehbaz Sharif," a senior official said. "There were some reports and complaints about police officers involved in supporting land grabbers and gangs in certain areas of Punjab."

He added the Punjab police chief has been told to launch a crackdown against criminals involved in major crimes involving robberies, land grabbing and extortion.




Another official said the move was planned under the National Action Plan (NAP) against terrorism, which was devised after the horrific Peshawar army school attack in December 2014 that left over 150 people, mostly schoolchildren, dead.

"In order to implement NAP effectively, elimination of all criminals involved in major crimes is vital and this cannot be done without taking those police officers out who work hands in glove with criminals," he said.

The official added that high-ranking police officials have been told about intelligence reports on the involvement of police officers in supporting criminals.

In the first stage, he said, police officials will work on the planning and raids and arrests would start afterwards. "The police officials have also been told to identify crime hubs in their respective areas and submit details in the CM office," he added.

A lawmaker from the ruling Pakistan Muslim League-Nawaz said that following instructions from the government, IGP Sukhera has directed all CCPOs, RPOs and DPOs to make a list of police officials involved in criminal activities.

"A crackdown will be launched against high-profile criminals and its report will be submitted in the CM Office. The task has to be completed within three months," he said.

A senior police official said work was under way to identify police officers involved in supporting criminals. "This is being done undercover," he said.

To a question about how police officers will nominate their own colleagues involved in backing criminals, Parliamentary Law Secretary in Punjab Assembly Chaudhry Nazar Hussain said the DPOs in districts had knowledge of officers of bad repute in their areas.

"They can also seek support from special branch to further know about them but they will take action against those involved in protecting or supporting criminals," he added.

Published in The Express Tribune, September 21st, 2016.
COMMENTS
Comments are moderated and generally will be posted if they are on-topic and not abusive.
For more information, please see our Comments FAQ