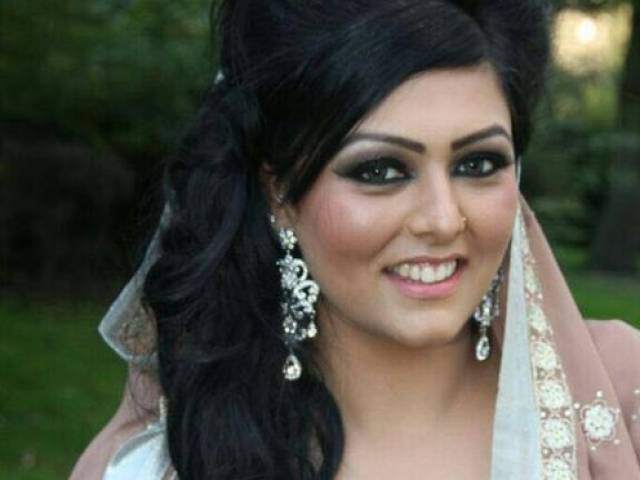 ---
ISLAMABAD: The family of the ex-husband of a British-Pakistani woman who was allegedly killed in a Jhelum village last month has sought the registration of a criminal case against her second husband for polyandry.

Samia Shahid was found dead in Pandori village in the house of her first husband Shakeel Ahmed on July 20. The family claimed she died a natural death.

Punjab police to charge ex-husband, father in Samia murder case

Her second husband, Mukhtar Kazim, alleged that she was killed by her family as they disapproved of her marriage with him. On the basis of his complaint, Jhelum police have booked Ahmed, and Samia's father Muhammad Shahid for murder. Both are in jail on judicial remand but have not been formally charged yet.

Now, one of Ahmed's uncles has moved an application with the police seeking a criminal case against Kazim, claiming that Kazim and Samia had committed polyandry, which is a crime under Pakistani law.

Haq Nawaz, Ahmed's uncle, submitted an application to the Mangla police through his counsel barrister Masroor Shah. "Shakeel Ahmed married Samia Shahid according to the law on February 27, 2012, and he has never divorced her," the application reads. A marriage certificate issued by the union council is attached with the application.

British woman's first husband confesses to killing her in Pakistan

Nawaz claims that Kazim and Samia used forged documents to get married in the UK. "Samia Shahid, Mukhtar Kazim, Abbas Shah, and Zilak Shah prepared fake documents and impersonated Shakeel Ahmed before the UK authorities," reads the application.

He has requested the police to book Kazim, Samia and two others for impersonation, fraud, and fornication.

The police said Ahmed confessed to strangulating Samia.

Shah, however, said a confession has no value unless it is taken before a court.

He also asked how "Ahmed could have appeared before the UK authorities when he has never travelled to the UK, as his passport shows".

Mangla SHO Malik Aqeel Abbas said the police had requested information from the UK government and will proceed accordingly when the information is received.

Under UK law, there are a number of circumstances where a husband need not be present in court for a judge to grant a divorce or annulment. These include forced marriage and marriages where the spouse cannot be located or are otherwise unable to appear in court.

Published in The Express Tribune, August 27th, 2016.
COMMENTS (7)
Comments are moderated and generally will be posted if they are on-topic and not abusive.
For more information, please see our Comments FAQ