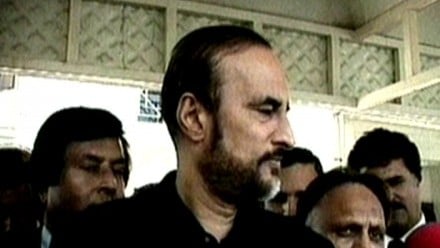 ---
ISLAMABAD: Federal Law Minister Babar Awan has revealed in the Senate that as many as 14, 276 cases of murder, kidnapping and terrorism are pending in the Lahore High Court.

He was responding to a question by Senator Ismail Buledi who had asked about the number of such cases disposed of in the last two years and those still pending in provincial high courts.

According to a written reply by the law minister, 10,988 cases of murder, kidnapping and terrorism were disposed of by the Lahore High Court in the last two years, while 14, 276 cases are still pending; the Sindh High Court disposed of 223 and 478 are still pending; the Peshawar High Court disposed of 126 cases and 149 are pending; and the Balochistan High Court disposed of 171 cases in the last two years while 183 are still pending.

The law minister said the reason for such a large number of cases in the Lahore High Court is that Punjab accounts for about 60 per cent of the country's population. He said smaller provinces had a significantly lower number of cases because of the relatively smaller size of their populations. Senator Babar Awan also said that if prisoners were being kept in jails and not produced in courts then it was violation of law and the constitution. "Most cases are disposed of quickly but some cases have taken 30-35 years to be decided," he said.

The minister said now there was no complaint from any province about lack of judges in high courts. He also said that the government provided legal help to those accused who were unable to afford a lawyer. Minister for Labour and Manpower Syed Khursheed Shah informed the House that the government had sent 430,000 labourers abroad in the fiscal year 2008-09. He said the global economic crisis had affected the demand for labour in 2007-08 but the demand increased in the next year.

He stressed the need for providing technical skills to the country's workforce to maintain competitiveness in the foreign labour market. The issue of the contract employees of the Oil and Gas Development Corporation Limited (OGDCL) also came up for debate. On a point of order, Senator Khalid Mehmood Soomro said that services of contract workers were not being regularised despite repeated assurances by Minister for Oil and Gas Syed Naveed Qamar.

He claimed that the company was planning to sack a number of employees from various oil and gas fields. The Senate could not debate President Zardari's April 5 address to a joint sitting of parliament in its Friday session due to lack of interest by senators. The House will debate the presidential address on Monday.
COMMENTS
Comments are moderated and generally will be posted if they are on-topic and not abusive.
For more information, please see our Comments FAQ