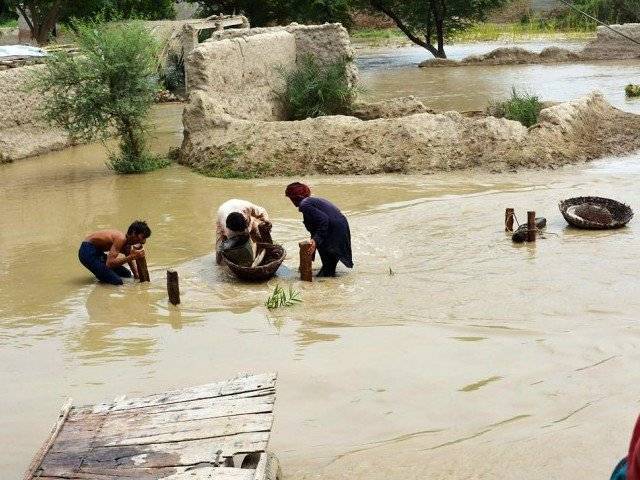 ---
LAHORE: The Cabinet Committee on Flood Arrangements has asked the DCOs of flood-prone districts to submit reports on their flood fighting plans.

The directive was issued on Friday at a meeting held to review flood fighting arrangements under the chairmanship of Malik Nadeem Kamran, convener of the committee.

The meeting was attended by the Board of Revenue (BoR) senior member and secretaries of the Irrigation and Communication and Works Departments.

Earlier, the meeting was told that there was no imminent threat of flash floods in the province.  It was told that chances of heavy rain in upper catchment areas of Ravi, Sutlej, Chenab and Jhelum rivers were low according to the Metrological Department forecast for the coming week.

Kamran highlighted the issue of filling to capacity of Mangla and Tarbela Dam reservoirs. He said a committee had been constituted to negotiate with the Water and Power Development Authority (WAPDA) on the matter.

The minister said efforts to combat monsoon floods were as important as those for promotion of education, healthcare or maintenance of law and order for the wellbeing of the people. He stressed the need to put in place permanent arrangements to avoid damage from river floods. He said the DCOs concerned should hold consultations with irrigation officers to prepare their flood fighting plans. The plans should address factors that increase damage from floods, he said. Funds would be allocated to the districts for the projects identified in these plans, he said. He assured that there would be no delay in disbursement of funds.

The minister directed all TMOs in the province to submit reports about the availability of de-watering sets and equipment needed in rescue and relief efforts. He said the TMOs should also include in their reports information about the number of personnel trained to undertake rescue and relief efforts. He said the committee had received various complaints about their operations.

The meeting expressed concern over the absence of police officials at the time of distribution of relief goods among flood-affected people.

Kamran stressed the need for enhanced coordination between the DCOs and DPOs of flood-prone districts.

He said the police force should offer the district administrations to use their boats, wireless system and life jackets in flood fighting efforts.

The communication and works secretary informed the meeting that the issue of road blocks at four points in flood-hit areas of Narowal and Sialkot had been addressed. He said Bailey bridges had been used to resume smooth flow of traffic at these points.

Published in The Express Tribune, August 13th, 2016.