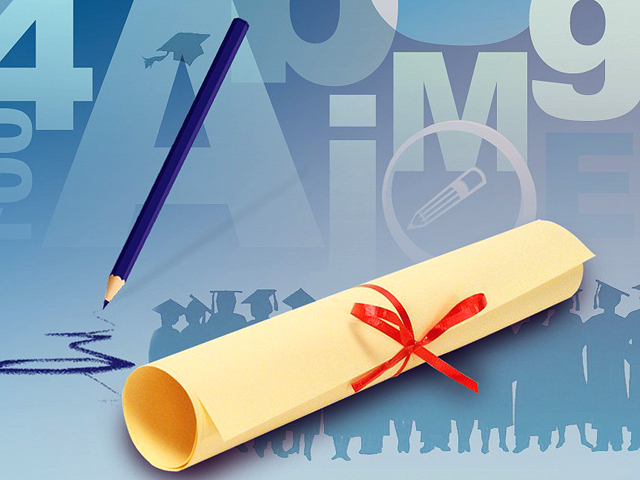 ---
KARACHI: The sleepless nights and days filled with tense waiting have finally come to an end for thousands of students as the Cambridge International Examinations (CIE) O and A levels results were announced on Thursday.

While the results have been given to the affiliated schools, the list of high achievers will be announced at a later date.

Aalia Suleman, a student of Beaconhouse School System's (BSS) PECHS campus, was overjoyed to learn that she had scored five A*s and one A in her O levels. "I am glad that I got such outstanding result but never expected it to be this good," she laughed. Suleman, whose subjects were English language, computer science, mathematics, physics, chemistry and biology was not happy with her previous results and believes that grades just depend on how much hard work you put in.

Similarly, Hareem Ahmed from Generation's School was delighted to score four A*s and four As in her O-levels. Ahmed, who wants to be a interventionist cardiologist said that her parents are happy with her results.

Seeing some friends weeping and others jumping with joy, Menaab Umer experienced mixed feelings among the students on Thursday morning when she entered her school. "I saw a lot of students crying due to their bad grades and calling their parents to inform them, while a lot of others were happy and celebrating their grades," said the BSS student. Umer scored one C and eight Bs in her exams.  "I am very happy with my result because in my first year of O levels I had a bad result," she said. "But then I overcame it and worked hard to get good grades in my second year."




Another student from Generation's School, Sarush Ahmed Siddiqui, who just completed his A levels, is keen to get admission in Aga Khan University Hospital or Dow University of Health Sciences for Bachelor's of Medicine (MBBS)."I got three A*s and one A," he added.

Meanwhile, the experience of Syed Abdul Muqsit, who was a private candidate, was very different.

"I got two Bs and two As and I will reappear in one subject next year because the result is not good," he said, adding that he believes studying privately is easier than burdening oneself by studying in a school. Meanwhile, CIE country director Uzma Yousuf congratulated the successful candidates on their results.

She also thanked the teachers and parents who guided the students to success. "With more and more schools across the country incorporating Cambridge system into their curriculum, more students are being provided with the skills and knowledge that they need for a successful future," she told The Express Tribune. "More students than ever before collected their CIE results today as entries for Cambridge qualifications continue to grow in Pakistan and around the world."

According to Yousuf, schools in Pakistan made over 270,000 entries for Cambridge qualifications this year - an increase of 7% against last year. Entries for O levels increased by 5% from 154,137 in 2014-2015 to 162,208 in 2015-2016, while entries for A levels increased by 8%, from 84,365 to 91,094, she said.

Yousuf was of the view that the popularity of Cambridge International General Certificate of Secondary Education (IGCSE) is also growing in Pakistan with entries increasing by 16% this year as compared to last year - 10,364 in 2014-2015 and 12,019 in 2015-2016.

Published in The Express Tribune, August 12th, 2016.