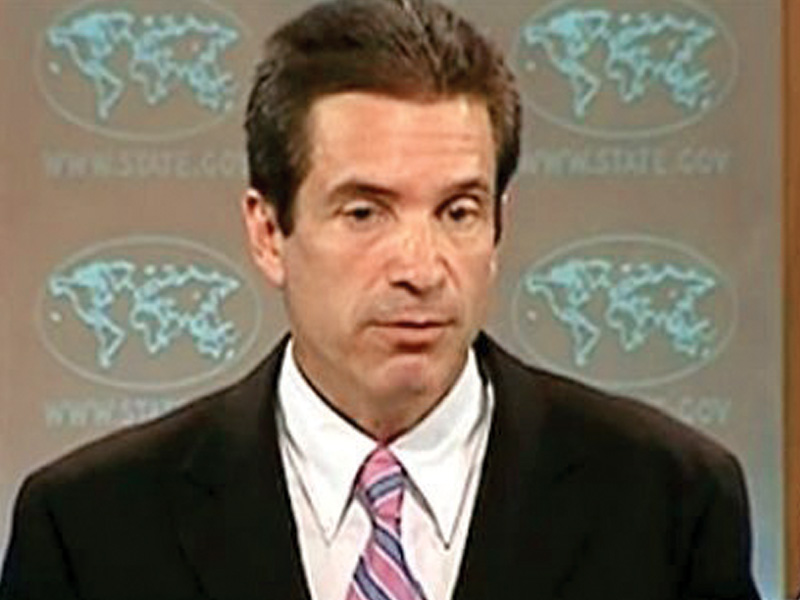 ---
The United States has welcomed a quadrilateral alliance between Pakistan, China, Afghanistan and Tajikistan to combat terrorism in the region. On Wednesday, the four nations joined hands to form a Quadrilateral Cooperation and Coordination Mechanism (QCCM) to counter the menace.

"We view it [QCCM] as a positive," the State Department's deputy spokesman Mark Toner told reporters at a routine news briefing on Friday.

Four-nation mechanism set up to fight terrorism

"There's a lot of work to be done, there's a lot of problems to be addressed, so we certainly don't view any effort to more closely coordinate among those countries – all of whom are affected by terrorism – as a negative at all," he said when asked how helpful the new alliance would be to the US in fighting terrorism.

Speaking about China's role in the QCCM in particular, Toner said the US "doesn't view it as counterproductive in any way."

"We don't view it as a zero-sum game that China pursues closer ties – certainly in the security field and certainly in the counterterrorism field – with Central Asian countries," he said.

Pakistan joins quadrilateral group to counter terrorism

In response to question about the Indian home minister's visit to Pakistan to attend a ministerial meeting of the Saarc.

Published in The Express Tribune, August 7th, 2016.
COMMENTS (4)
Comments are moderated and generally will be posted if they are on-topic and not abusive.
For more information, please see our Comments FAQ