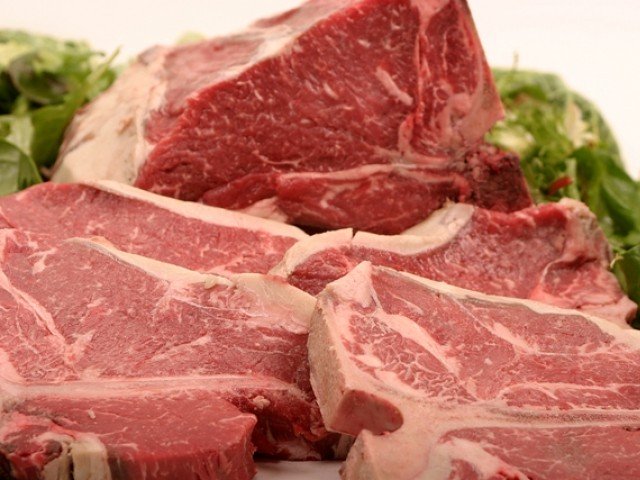 ---
LAHORE: A Punjab Food Authority team raided a meat kiosk in the Ghalib Market Ramazan Bazaar on Thursday and seized a large quantity of unwholesome meat.

Handling meat: Blood tests conducted of 33 butchers

Earlier, the Punjab Livestock Department and Food Authority officials had seized large quantities of unwholesome and uncertified meat from Ramazan Bazaars in Shadman and Islampura areas. On Thursday, PFA Operations Director Ayesha Mumtaz and her team visited Ghalib Market Ramazan Bazaar and uncovered the sale of water-logged unwholesome meat. According to some PFA officials, as soon they had recovered the sale of unwholesome meat, some officials of the Livestock Department and the Ramazan Bazaar administration swooped in to take credit for exposing the operation. Harsh words were exchanged between Ayesha Mumtaz and Ramazan Bazaar in charge Ghulam Sarwar. Sarwar claimed that he had already seized the unwholesome meat and was waiting for his colleagues to come so they could take action.

Alligator-like predator fish in Kolkata waters threatens ecosystem

Ashraf, a shopper who had witnessed the argument, said the vendors had clever enough to outsmart state machinery. "They either know how to make a fool of the system or the system is flawed. How difficult could it be for a government to check quality of products being sold at a few markets under its control?"

Published in The Express Tribune, June 24th, 2016.
COMMENTS
Comments are moderated and generally will be posted if they are on-topic and not abusive.
For more information, please see our Comments FAQ