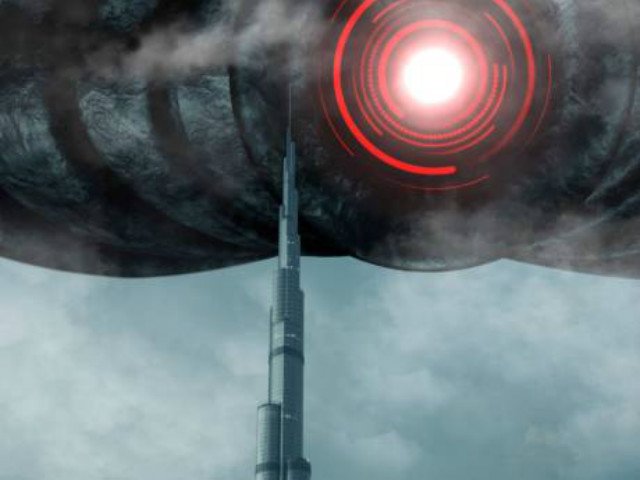 ---
A UAE-born Pakistani filmmaker SA Zaidi has directed the region's first-ever sci-fi film titled Aerials.

In an interview with the Gulf News, Zaidi revealed how the project came into being. "You keep seeing it in Hollywood films. That scene of the spaceship over New York or Los Angeles or London. People are bored of it. I have always wanted to give people a new visual perspective, a new iconic image," Zaidi said.

Myanmar censors ban movie at human rights film festival

"There are so many stories to be told from this part of the world. And the science fiction genre is so new there's a lot of things to be explored," he added.

C0-written by Zaidi and Emirati producer Ganem Ghubash, the 90-minute horror movie is based on a couple who wake up one day to find that aliens have shut down Dubai.




"It's not an alien invasion story. The aliens don't attack or destroy the city. Their presence just brings about massive changes," Zaidi said.

"I know there are scenes showing the Burj Khalifa being destroyed and all. But we've also got spaceships flying over the UAE. You've never seen that before."

Jami's 'Downward Dog' put on the backburner

The young filmmaker revealed that the low-budget production took almost three years to complete. "People have been so good and supportive of the project and it's only because of them that this has taken shape."

Renowned Emirati actor Mansour Al Feeli will feature in a supporting role while the film will have six lead characters.

The feature film is shot across Dubai on locations including JLT, Shaikh Zayed Road and the DIFC area.




"We used Red Dragon cameras. The same kind that were used in the Hobbit films. And Leica Summilux-C lenses, which were used in X-Men: Days of Future Past and Dawn of the Planet of the Apes. I also used a lot of my own personal equipment to help bring down the cost," Zaidi disclosed.

'Dobara Phir Se' to not come out on Eid

Zaidi made his film debut with a short film titled The Sons of two Suns in 2013.

Aerials is slated to release across UAE on July 5.

Here's the trailer:


COMMENTS
Comments are moderated and generally will be posted if they are on-topic and not abusive.
For more information, please see our Comments FAQ