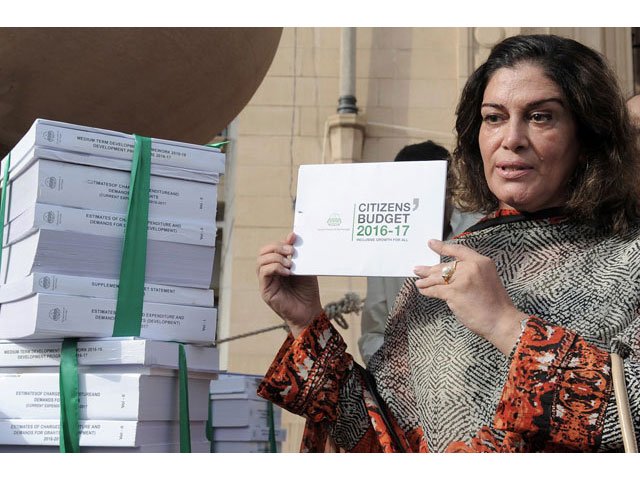 ---
LAHORE: The provincial government's debt burden has increased by Rs75.1 billion at the end of 2015-16 fiscal year, the annual budget document shows.

It says that on June 30, 2015, the total debt burden of the government had stood at Rs458 billion, including Rs436.1 billion foreign debt and Rs21.9 domestic debt. By the end of June this year, the government's debt burden will be Rs533.1 billion, it says. This includes Rs516 billion foreign debt (96.8 percent) and Rs17.1 billion domestic debt (3.2 per cent). The document says the debt burden is 1.8 percent of the gross domestic product (GDP).

Among the government's major creditors are the Asian Development Bank (Rs199 billion); the International Development Association (Rs194.8 billion); the International Bank for Reconstruction and Development (Rs45.3 billion); Chinese government (Rs45.6 billion);  Japanese government (Rs22.6 billion); the International Fund for Agricultural Development (Rs4.6 billion) and the French government (Rs3.9 billion).

Education and health take the lead

Debt in programme/non-project loan category constitutes 46 percent of the total debt burden at the end of the current fiscal year. The remaining 54 per cent is project-related debt.

The programme/non-project debt has been incurred in three major sectors – education, governance and poverty reduction. The project-related debt covers water supply and sanitation (14 percent); transport and communication (11 per cent), agriculture (eight per cent); governance (five per cent); physical planning and housing (four per cent), education, training and social welfare (two per cent each); rural development and poverty reduction, flood resilience, health and nutrition and energy (one per cent each).

The budget document states that Rs33 billion (2.2 percent of the total provincial receipts) loans were serviced in 2015-16. Of this, around 76.8 per cent was foreign loans. It says interest payments were Rs4.1 billion.

Punjab prioritises social sector in Rs1.68tr budget

In 2015-16, the average interest rate on foreign debt had stood at only 1.38 percent, with an average maturity of 15 years. Most of the loans had fixed interest rates and are heavily denominated in US dollars (more than two-thirds of foreign debt stock).

Leader of the Opposition in Punjab Assembly Mehmoodur Rasheed criticised the government for its failure to reduce the debt burden. Speaking to The Express Tribune, he said the provincial government had failed to give any relief to the poor people. He said the government was spending billions of rupees on mega projects financed with foreign loans.

Published in The Express Tribune, June 14th, 2016.
COMMENTS
Comments are moderated and generally will be posted if they are on-topic and not abusive.
For more information, please see our Comments FAQ