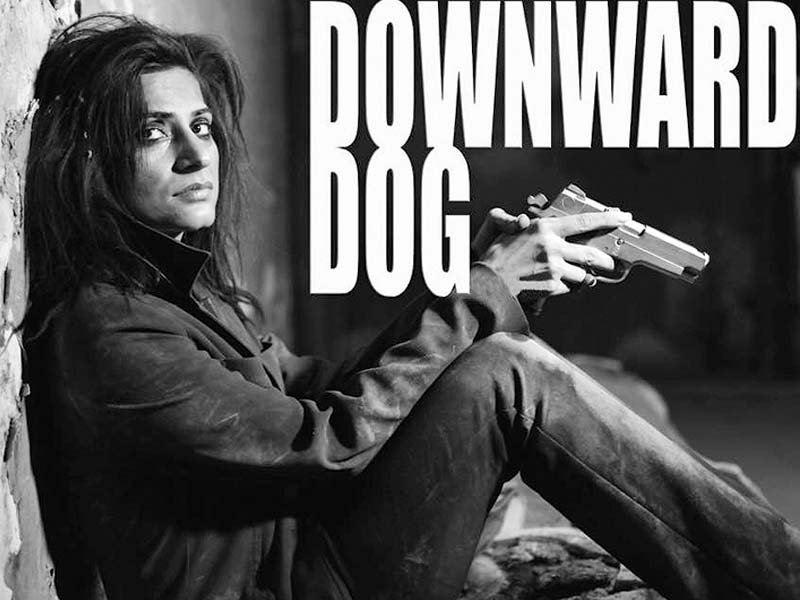 ---
KARACHI: To the onlooker, Pakistan's revived and rebooted cinema industry may appear to be in great shape. While the turnover of recent releases may indeed be depicting an upward trend, some film-makers still continue to view this recovery apprehensively. Given the middling box office response of his last two movies, Operation 021 and Moor, that weathered a storm of masala films, director Jami feels it is only appropriate to put his next release — Downward Dog — on hold for now.

"Downward [Dog] is in limbo for now … If I make a movie like this right after [Operation] 021 and Moor people would say, 'He's lost it,'" he told The Express Tribune.

According to the film-maker, a multitude of factors have contributed towards this decision, particularly the direction in which the film industry is heading. "People aren't ready for this type of cinema yet. We are stuck in the 'Govinda' phase right now and someone has to come and make a Satya type film to help us come out of it," he asserted. "A movie like The Lunchbox needs to happen to encourage new film-makers."

When asked why he doesn't take up the responsibility himself, he pointed towards his last two movies, adding, "I remember that Moor was getting very few and odd show timings like 11 in the morning."

More than the state of the film industry, Jami felt the current climate is not suitable for a movie such as Downward Dog. Citing the recent controversy caused by Ashir Azeem's vigilante film Maalik, he mentioned it was very difficult for Downward Dog to be given the censor board's approval. "My movie touches upon the Objectives Resolution and how our country became the Islamic Republic of Pakistan," he stated. "Making a movie on that topic would be like making a film on the 1971 Indo-Pak war. Even if it is positive, it may not be approved by the authorities."

With question marks surrounding Downward Dog's future, Jami has already started prepping the floor for his next movie. Although still working out the details, the director assured that his next movie will most likely be a commercial film. "It won't be a commercial film in the vein of 3 Idiots but more along the lines of something like Rang De Basanti … something that suits my style," he added.




Although Jami has started work on his next project, he reiterated that he was not abandoning Downward Dog. "We had filmed nearly 65% of the movie before I started working on Operation 021 and Moor. It is currently in the process of editing and I'll hopefully return to it after this [upcoming] film," said the director.

'Moor' power

After impressing at the 20th edition of the Busan International Film Festival in South Korea and nearly missing out on an Academy Award nomination in the Best Language Foreign Film category earlier this year, Moor is all set to be screened at the Melbourne International Film Festival.

With Adler & Associates having attained international distribution rights to the movie, Jami said Moor's international release currently hangs in the balance. "After its exhibition in festivals, the distributors will decide on giving the movie a limited international release in Europe, USA and the Middle East."

To a question about whether or not he intends to upload Moor to digital streaming portals such as Netflix, he remained undecided. "The rights for the film now belong to Adler & Associates so they are the ones who would be taking a decision on that matter."

Directed by Jami and produced by Nadeem Mandviwalla, Moor was released on August 14, 2015, in Pakistan.

 

Published in The Express Tribune, June 14th, 2016.

Like Life & Style on Facebook, follow @ETLifeandStyle on Twitter for the latest in fashion, gossip and entertainment.