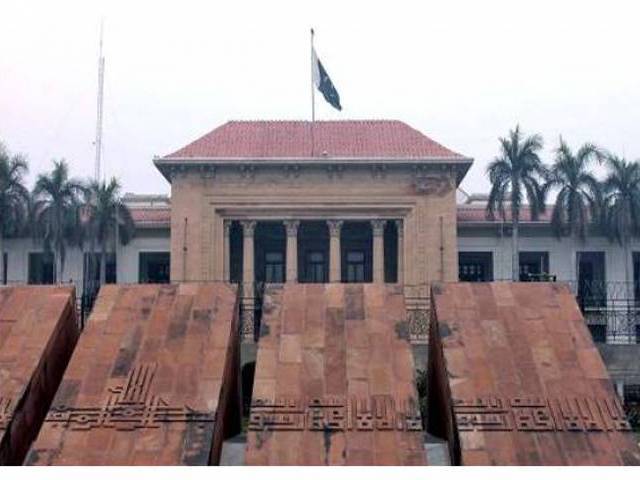 ---
LAHORE: The provincial government will present Rs1,650 billion budget for the 2016-17 fiscal year in the Punjab Assembly on Monday (today).

Officials at the Chief Minister's Secretariat told The Express Tribune that Annual Development Programme (ADP) for fiscal year 2016-2017 would be around Rs640 billion. The ADP for previous year (2015-2016) was Rs400 billion. Finance Minister Dr Ayesha Ghaus Pasha will present the budget at around 4:30pm.

"Chief Minister Shahbaz Sharif has also convened a meeting of the Provincial Cabinet to formally approve the budget before it is presented in the House. The budget will be poor-friendly and no new taxes will be imposed on the poor," an official at the CM Secretariat said.

Major portions of the ADP will be for infrastructure development. "Rs79.81 billion will be allocated in the budget for construction of roads. Large amounts of money will be reserved for education, health, development of South Punjab and Saaf Pani Project in the ADP," the officials said.

"The minimum wage will be raised to Rs14,000. The salaries and pensions of government employees will be increased by 10 per cent. Special funds will be allocated in the budget for the establishment of a Social Protection Authority," he said.

He said that funds would be also allocated for the laptop scheme and provision of missing facilities at schools. A proposal to bring the services sector in the tax net is also a part of the budget, he added.

"The development funds have been allocated district-wise on the basis of population. More funds will be given to districts with bigger populations," he said. However, under instructions of the CM, special funds have been allocated for South Punjab districts, he added. He said stipends for girl students would be increased from Rs200 to Rs1,000 per month. "Female students from grade six to 10 will receive this stipend in all south Punjab districts. This step is being taken to increase enrollment of girls," he said.

Finance Minister Ayesha Ghaus Pasha said that provincial budget would provide relief to the poor. She said that the burden on common man would be minimised. "Reforms in the tax policy will increase resources," she said.

She said that provincial budget would focus on education and health sectors. "In order to make the budgetary allocations more transparent, the amount of money reserved in discretionary funds will be decreased. The budget will contain measures to resolve the problems faced by small farmers. The government will facilitate businesses to increase exports," the minister said.

She said that the government would focus on completing ongoing projects rather than initiating new ones in the next financial year. "Our priority is public welfare. A booklet titled: Citizen's Budget is being published to explain the budget in a simple way," she said.

Published in The Express Tribune, June 13th, 2016.