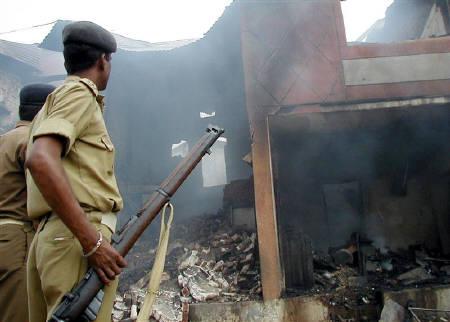 ---
AHMEDABAD: A special Indian court on Thursday convicted two dozen Hindus over a massacre during the religious riots 14 years ago when Prime Minister Narendra Modi was chief minister of Gujarat.

On February 28, 2002, as many as 69 Muslims were hacked and burnt to death in Ahmedabad, in one of the single worst massacres of the week-long violence that left more than 1,000 people dead.

Celebrations erupted in the courtroom in Ahmedabad amid tight security after the verdicts were read out, but some victims and their families were left disappointed.

Judge PB Desai found 11 of the Hindus guilty of murder and 13 of lesser charges, with all of them set to be sentenced on Monday. But Desai acquitted another 36 people for lack of evidence, including a former local police inspector, on negligence charges and a local organiser of  the Bharatiya Janata Party.

The judge also dropped conspiracy charges against all of the accused stating the massacre was a spontaneous attack, not a pre-planned criminal conspiracy against the Muslim minority as victims have alleged.

"I am happy 24 accused were convicted," said Zakia Jafri, whose husband was killed in the massacre, told reporters.  "But sad that 36 others have been acquitted. This is incomplete justice and I will fight till the end."

More than 300 witnesses gave evidence during the years-long trial that began in 2009.

Published in The Express Tribune, June 3rd, 2016.