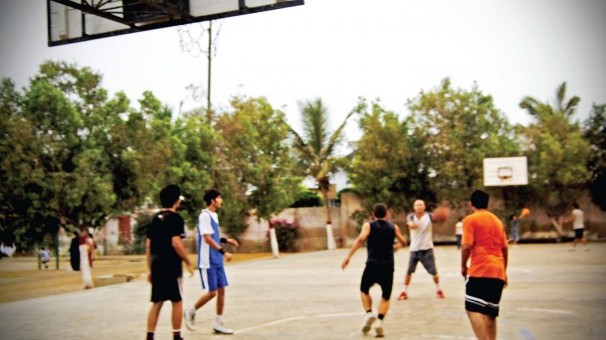 ---
In February the UK tightened its visa requirements for students wishing to study there.

The US clamped down after 9/11 and now, with the arrest of Faisal Shahzad, a fresh wave of despair has broken over students who are either destined for the US or are applying for study visas. "Things will definitely get stricter," said Ali, a prospective postgraduate student at a US college, while speaking to The Express Tribune.

"I've applied for a student visa and my passport has gone for security clearance, but I think after this incident the clearance will take longer." They will watch over students more vigilantly now, he said, adding that they will keep tabs on all the student through the school, whether they're taking classes or not." "Boys from Karachi will be monitored more, but the Americans know that all the people from Pakistan, especially Karachi, are not all potential terrorists," he said. The stress does not just affect the students.

Parents, who want their children to study abroad, worry that even innocent people will pay a price. "I just hope that the Americans don't start harassing our children who are living there," said Samia, while talking to The Express Tribune. Her son is studying in New York and she fears that he will have to face trouble now that Pakistan is on America's radar again. Meanwhile, some of the anger and apprehensions have surfaced on social networking site Facebook where a group has been formed on what should happen to Faisal Shahzad.

By Wednesday afternoon, the group page already had 151 'Likes'. Fawad (UPDATE 08/05/10), a Pakistani studying at Sir Syed University of Engineering and Technology, Karachi, condemned Faisal's actions saying, "He [Faisal] has done damage to his country, his previous country ...[Be] cause of his ugly actions, innocent Pakistanis and Muslims will suffer and will receive hatred from all over." On the spot Amed and his sister were on their way to Times Square on Saturday when they received a phone call from their aunt, telling them to avoid the area.

"We were heading to Times Square when our aunt called, saying that a white guy had just planted a car-bomb at Times Square. We were then told that it was a Latino. It was horrible to finally discover that it was a Pakistani guy," said Amed, who said that he hopes that Shehzad will be killed. "People like him ... don't care about themselves or the people of their country... They're the ones responsible for maligning Pakistanis," said Amed.
COMMENTS (2)
Comments are moderated and generally will be posted if they are on-topic and not abusive.
For more information, please see our Comments FAQ