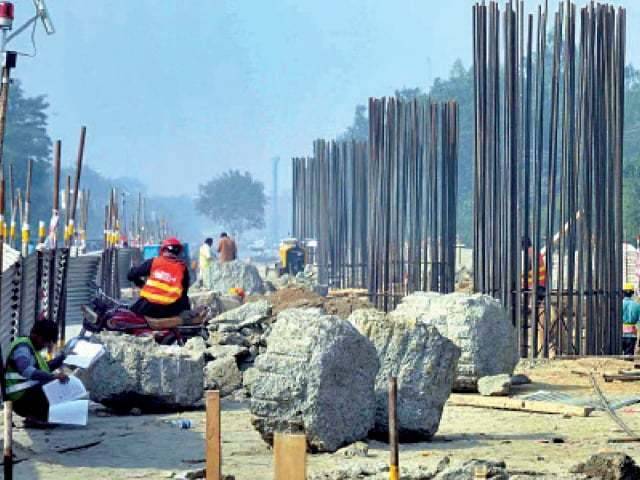 ---
LAHORE: The Export-Import Bank of China (Exim Bank) has released the first tranche of the Rs165 billion soft loan for the Orange Line Metro Train project, The Express Tribune learnt on Wednesday.

OLMT project steering committee chairman Khawaja Ahmad Hassaan said that the first installment of Rs34 billion had been transferred to the bank account of the China Railways - China North Industries (CR-NORINCO), the China-based contractor for the project. He said the funds would now be moved to Pakistan government's account with the Exim Bank from where they could be transferred to the Punjab Mass Transit Authority (PMA).

Metro train project: Govt, Chinese bank ink Rs162b loan agreement

Hassaan said the funds had been released after rigorous scrutiny and lengthy documentation. He said that with the completion of initial documentation he hoped that disbursement of remaining amount of the loan would be less time-consuming.

Hassan said that under the loan agreement all payments would be transferred to the Pakistani government's account with the Exim Bank in China. The federal government could then transfer the funds to the PMTA, he said.

Speaking to The Tribune, PMTA Operations General Manager  Syed Uzair Shah said the authority expected to receive the funds sometime on Thursday (today).

The PMTA had submitted progress reports on civil works and related invoices to the Chinese authorities concerned some four months ago.

China irked by delay in Gwadar project

As much as 30 percent of the civil works for the project have been completed. Construction work has not started in some areas along the track owing to property disputes and litigation.

The 27-kilometre metro train has been funded through a soft loan from the Chinese government. Project documents indicate that of the $1.65 billion loan amount around $1 billion would be released to the China-based contractor, CR-NORINCO, and the remaining to the Pakistani government.

The train will start from Raiwind area and run along Multan Road before approaching the older parts of the city near The Mall.

Published in The Express Tribune, May 12th, 2016.
COMMENTS (2)
Comments are moderated and generally will be posted if they are on-topic and not abusive.
For more information, please see our Comments FAQ