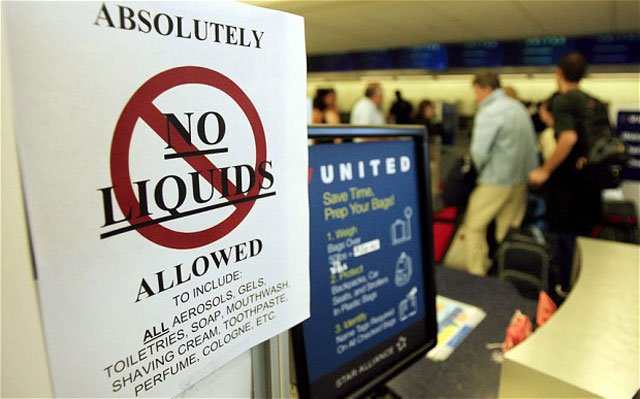 ---
Ever wondered what the reason is behind the restriction on carry-on liquids on flights?

The regulation which allows only 100 ml liquids, gels, and aerosols to be carried inside the plane was introduced in 2006, after the British Police uncovered a terrorist plot to ignite liquid explosives that were carried on board seven airliners travelling from the UK to the United States and Canada.

What happens to your body during a flight

Allegedly a British man from Birmingham, Ahmed Ali, mediated the connection between the plotters and al Qaeda. Police found a powdered soft drink, Tang, and a large number of batteries in his baggage, which raised alarm among authorities. It was later discovered that the culprits were constructing bomb-devices using drink bottles, which they then planned to detonate inside the aircraft.

Soon after, a liquid restriction on hand luggage was also placed, with few exceptions like baby food, which had to be tasted by the passengers before it was allowed inside.

World's 10 most stunning airport approaches

After that, for some time there was a complete ban on bringing liquids on board, however, later on a restriction of 100 ml was placed on the amount of liquid allowed inside the aircraft.

The restriction on liquids was introduced for the very reason that it's a challenging task to screen liquids and determine whether it's a threat.

However, there are a number of concessions to this limit, which include prescription drugs, life support and life sustaining liquids, and baby formula.

New technologies are being devised to more accurately screen liquids at the airport in order to dispose of the restriction.

This article originally appeared on Scoop Whoop.