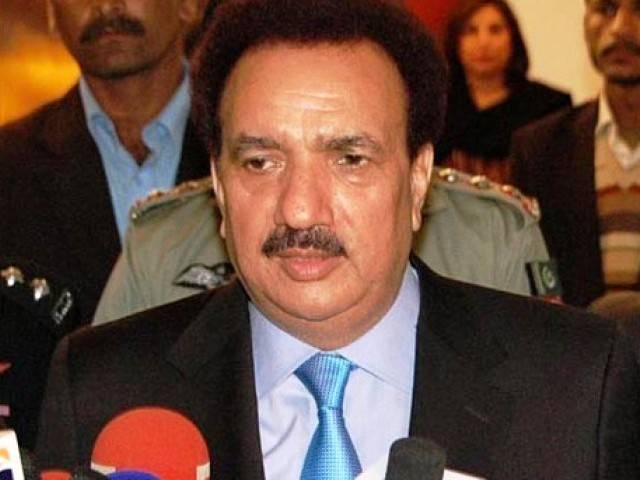 ---
ISLAMABAD: Former interior minister Rehman Malik has called for drafting laws on offshore businesses as public disclosure of such assets can lead to serious problems for overseas Pakistanis.

The senator presented his proposed legal review of declaration of overseas wealth by Pakistani nationals and mode of investigations before the Standing Committee on Interior and Narcotics Control on Monday.

Panama Papers: Finding beneficiaries of offshore companies won't be easy

Relevant laws need to be revisited and redrafted to meet the new challenges as witnessed in the Panama leaks scandal, where no legal or investigative institution has taken up the matter, he said, adding Pakistanis abroad will face a hard time if their properties are exposed by the media, which is also unfair.

Malik, who heads the Senate committee, maintained in his proposals that it was in greater public interest to examine the relevant laws and to propose necessary amendments to make them more comprehensive and result-oriented.

The senator's name is among the over 200 Pakistanis exposed by Panama Papers for owning offshore holdings. However, he claims the real question is whether or not Pakistani laws have been violated and what should be the legal course against such people.

Malik also attached a list of questions and answers with the proposed legal review of declaration of overseas wealth, which, according to him, depicts the real picture of the grey areas.

Panama Papers: Opposition calls for forensic audit of offshore assets

The Q&As state that absence from the country for six months makes a Pakistani not liable to declare his income or tax return. If Pakistanis are not allowed to invest abroad, then under what moral authority can Pakistan ask other nationals to invest in Pakistan?

NACTA

Earlier, the panel discussed the National Counter Terrorism Authority (Nacta) (Amendment) Bill.

The committee was told that no board meetings of governors have been held. Malik called for immediate convening of the meeting of Nacta, which is headed by the prime minister.

Nacta yet to be made fully functional

Senator Shahi Syed believed Nacta was an important organisation but no special incentives were offered to its employees.

Responding to queries, Nacta Coordinator Ahsan Ghani said Nacta's Research and Analysis Wing had been established and work was under way to set up a Joint Investigation Directorate.

Published in The Express Tribune, May 10th, 2016.
COMMENTS (17)
Comments are moderated and generally will be posted if they are on-topic and not abusive.
For more information, please see our Comments FAQ