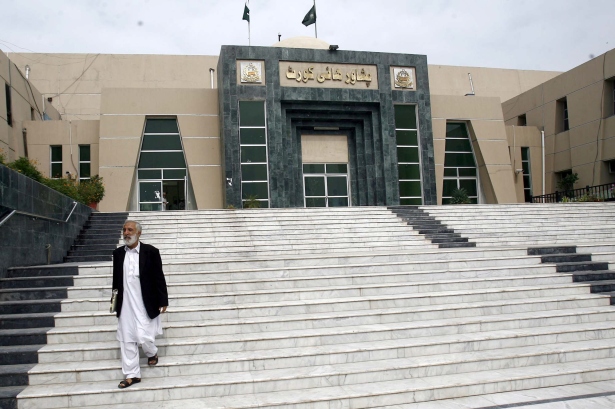 ---
ISLAMABAD: Four female rights activists have challenged a Peshawar High Court verdict which overturned an Election Commission of Pakistan (ECP) decision to void results of by-polls in PK-95 Lower Dir after women were disenfranchised there.

Activists Tahira Abdullah, Bushra Gohar, Rakhshanda Naz and Khawar Mumtaz through their counsel Asma Jahangir have filed a petition in the Supreme Court under Article 185 (3) of the Constitution, challenging the PHC order.

After receiving media reports and complaints from women social workers that females were stopped from casting votes in the election, the ECP on June 2, 2015, decided not to notify the winning candidate. It instead announced fresh elections in the constituency.

Jamaat-e-Islami's Aizazul Mulk Afkari, who was contesting the constituency, had challenged the ECP's decision in the PHC. Subsequently, the high court on March 10, 2016, declared the ECP's decision as void.

However, the four activists have now submitted before the SC that they had filed an application in the PHC to become a party in the case but their plea was dismissed on October 13, 2015.

"They [the appellants] have watched with concern that the trend of keeping women away from the ballot is increasing as is also evident from several reported cases," their petition reads.

Their appeal further states that women constitute 39 per cent of Lower Dir's voter base, adding that the high court cannot assume that all women chose not to cast their vote.

"Not a single voter out of 54,000 female voters [in the constituency] showed up and there were no female polling agents present in the polling stations, [this] not a mere coincidence. Such a large number of women could not possibly collectively decide not to vote on the same day," they contended adding that disenfranchisement of such a large section of the voting population materially affects the outcome of the election result.

They further contended that silence of contesting candidates is evidence of the fact that female voters were intimidated into staying at home and not casting their vote.

The petition adds that the activists are the 'female voice' and are aggrieved as members of their sex are forcibly being disenfranchised while the collective rights of women are also being violated under Article 25 of the Constitution.

The activists further argue that Articles 3, 4, 17 and 25 of the Constitution provide equality before law and empowers the state to take measures to protect women.

The petition further contends that the high court cannot assume jurisdiction under Article 199 of the Constitution to set aside the ECP's order since the order was neither coram non judice (without jurisdiction) nor was it mala fide.

Published in The Express Tribune, May 10th, 2016.
COMMENTS
Comments are moderated and generally will be posted if they are on-topic and not abusive.
For more information, please see our Comments FAQ