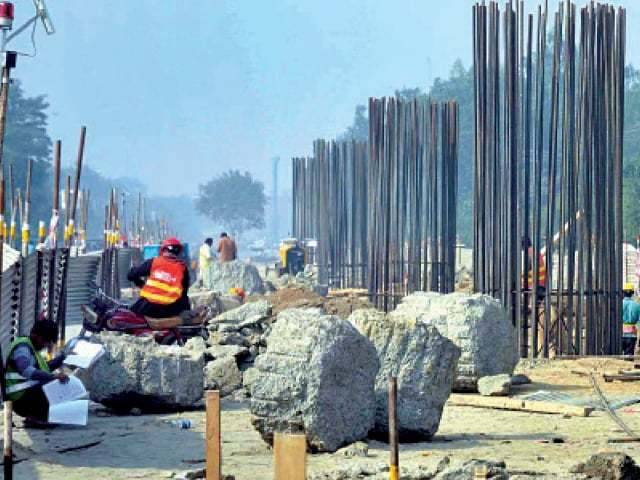 ---
LAHORE: The provincial government is deliberately delaying the final phase of local government elections because the funds reserved for local governments have been diverted to the Orange Line Metro Train (OLMT) project, several union council leaders The Express Tribune spoke to alleged.

They said that although the government had announced an interim award for constituting local governments across the province, they were yet to receive money to operate the system. In some cases, they said, those elected to several union councils had spent from their own pockets to set up their offices.

"I have set up an office in my drawing room. The provincial government has not provided any money for the purpose," Union Council 219 Vice Chairman Chaudhry Ihsan Ahmad said. "I don't have any staff, furniture or computers. I cannot even issue birth or death certificate(s). How can an elected local government serve people in the absence of powers and infrastructure?"

Finance Minister Ayesha Ghaus Pasha denied that local government funds had been diverted to the metro train project. She said those making such allegations might be doing so for political reasons. She said the government had formed an interim finance committee to make recommendations for the transfer of requisite funds to local governments.

She said deliberations of the committee were in a final stage and that the interim finance award would be announced soon. "Once the local government system is in place, a Provincial Finance Commission will be formed for the distribution of resources." She said the government would "take good care of" fiscal needs of local governments in the forthcoming provincial budget.

Khwaja Ahmad Hassaan, candidate for Lahore mayor, said elections for mayors, deputy mayors and on reserved seats for women, labour, peasants, minorities and youth had been delayed because the local government legislation had been challenged in court.

He said the Punjab and Sindh had introduced an amendment to local government laws under which top offices were to be filled through show of hands instead of secret ballot. He said the amendments had been challenged in Lahore and Sindh High Courts.

Hassaan said the Sindh High Court had announced its verdict which was later challenged in the Supreme Court. He said the Supreme Court had struck down the amendment and ordered election through secret ballot.

In case of the Punjab, he said, the matter was sub judice. "Once the court makes a ruling, the Election Commission of Pakistan will issue a new schedule for the final phase of elections."

The first phase of elections had taken place in the Punjab in October. Elected union council chairmen and councillors had taken oath in January.

Published in The Express Tribune, May 8th, 2016.