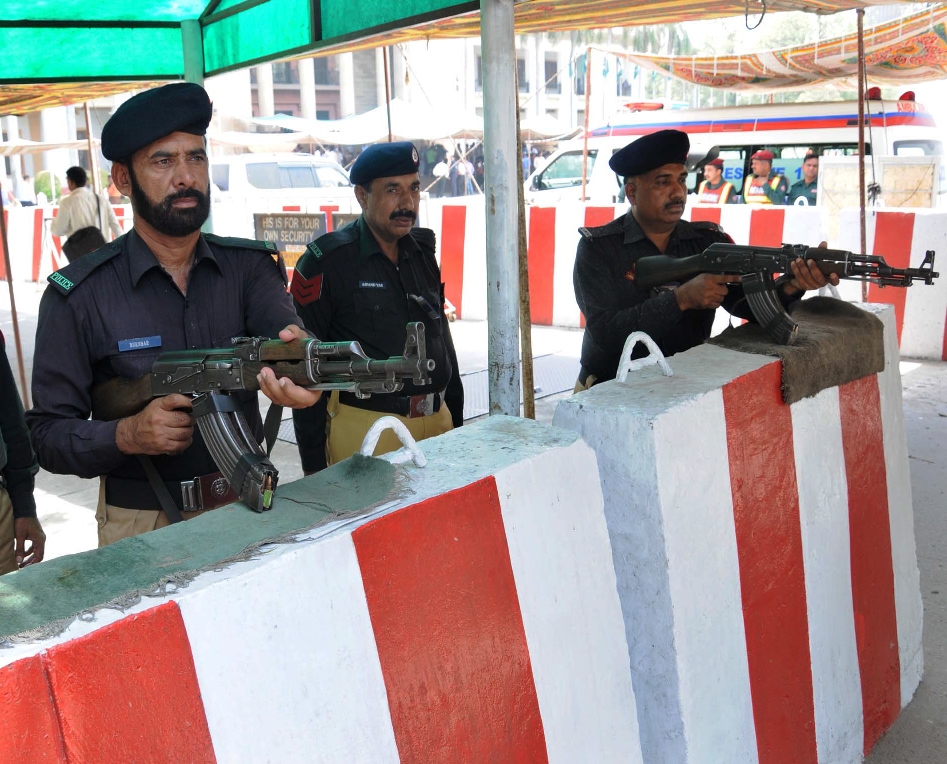 ---
LAHORE: A deputy superintendent of police (DSP) was apprehended on Thursday for allegedly abducting and raping a girl in Lahore.

According to initial reports, DSP Imran Babar abducted and raped the 16-year-old victim on Tuesday.

Abuse of authority: Two police volunteers held for alleged rape

Following the incident, the victim, a resident of Lahore's Gulshan-e-Munir colony lodged an FIR (No 832/16) against DSP Babar at Khana Police Station on Thursday.

The complainant claimed she was alone at home when DSP Babar came over and convinced her to leave the house, after which he allegedly abducted her and committed the crime.

According to police officials, the suspect was taken into police custody under Section 496-A of the Pakistan Penal Code (PPC), for investigation, while the victim is under medical examination.

Last month, two volunteers of the Police Qaumi Razakar, a group of volunteers who patrol the streets, were apprehended for allegedly raping a woman in Karachi.

SC issues notices to all accused in Mukhtaran Mai rape case

The woman S* accused the two men, Ramzan and Yasin, of sexually assaulting her near Qayyumabad area. On her complaint, the Korangi Industrial Area police registered an FIR No 384/16 against the two.

Qayyumabad police SHO Abdur Rasool Siyal denied that the accused men were deployed at the Qayyumabad check-post. He said the men were arrested after the FIR was lodged as they were residents of the same area.
COMMENTS
Comments are moderated and generally will be posted if they are on-topic and not abusive.
For more information, please see our Comments FAQ