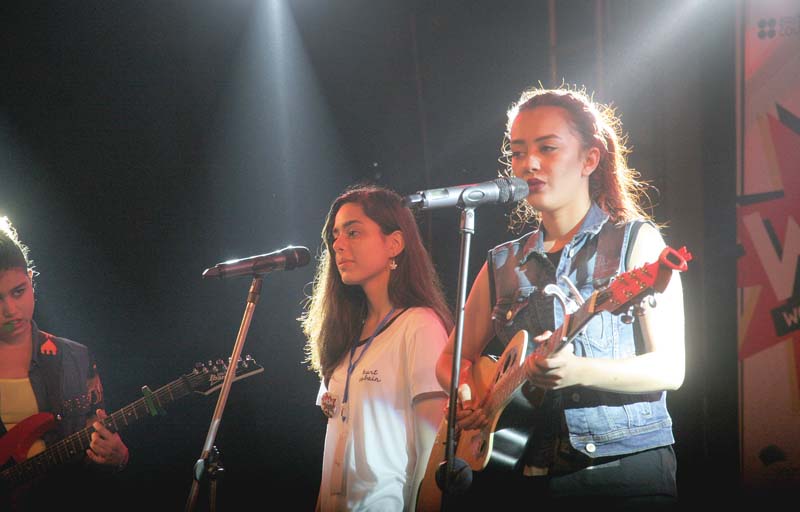 ---
KARACHI:



People say 'Mukthar Mai is strong' but before the rape I was a sensitive girl, I would cry at any little thing. After the rape, I wanted to die. I died inside. I lodged the FIR against my attackers knowing that they would kill me. I welcomed it.




The rights activist narrated her harrowing story, which sent chills down the audience's spines, despite having heard it several times before, at a session on women surviving vulnerability at the Women of the World Festival, Karachi on Sunday.

After the abuse I went through at the hands of the people in my village, I realised something: the literate people of Pakistan stood by me but my fellow villagers did not, she said. "This is when I realised the importance of education," Mai said.




"There should be no more Mukhtar Mais," she told participants of the session. "I don't want other women to suffer the same things I did."

Another speaker at the session, Shabana Noor, a lady health worker and cancer survivor, said "Don't lose hope. Life and death are both in God's hands." Noor told the audience about her struggle in funding her treatment and the lack of support she faced from her own family. The arduous journey included her being treated by a homeopathic healer, being sent away from a hospital in Jamshoro and finally travelling to Karachi for treatment.

I heard that a woman killed her two children because they had not eaten in two days. I will never forget her words, "When your children are starving you'll kill them too." It was then that I realised the need for Khana Ghar, narrated Parveen Saeed, on founding her soup kitchen in Khuda Ki Basti.

Saeed moved to Surjani Town, much to the shock and disapproval of her family, who could not understand why she left the relatively affluent locality she lived in.

"Women have always been strong and always will be if they let go of their fears," she said. Start small but be strong and positive and give people a reason to respect you, added Saeed.

Visual artist Naila Mahmood showed the audience a series of photographs depicting Karachi's working class women at their workplace.

Published in The Express Tribune, May 3rd, 2016.