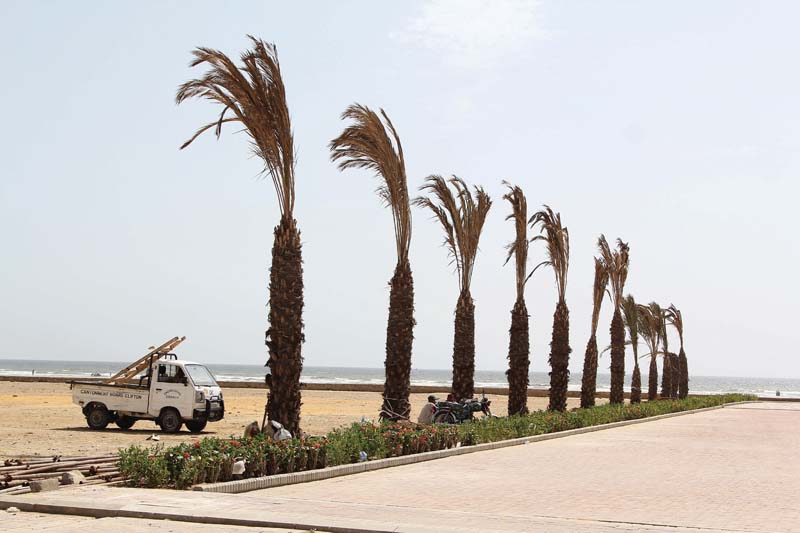 ---
KARACHI: The reason why most people fail in obtaining the desired results while planting trees is because they lack proper knowledge about plantation, said renowned ecologist Rafiul Haq on Saturday.

He was addressing audience at the event 'Trees for Earth' by the Horticulture Society of Pakistan (HSP) at The Garden Centre on the occasion of Earth Day, observed globally on April 22.

1.8 million trees to be planted in Charsadda

Rafi believes when people plant trees, they usually expect the tree to fully grow in a short time, adding that people take gardening as an activity and do not consider it a part of their routine. He explained that gardening requires patience and technical guidance.

He shared how important it is to plant specific trees compatible with the surroundings.

Traffic congestion: 1,000 Canal Road trees to be chopped for road widening

Haq encouraged the audience to plant Parkinsonia, Neem, Gulmohar, Ficus and Barna. He warned that many people are planting Conocarpus erectus across the city, which is a source of pollen that causes several kinds of illnesses. Haq added that although Conocarpus trees grow very fast, but they have fewer benefits for the environment as compared to other kinds of trees.

Published in The Express Tribune, May 1st, 2016.
COMMENTS
Comments are moderated and generally will be posted if they are on-topic and not abusive.
For more information, please see our Comments FAQ