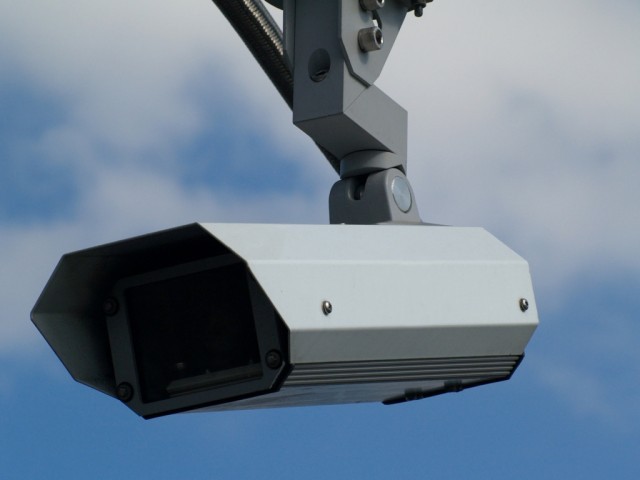 ---
LAHORE: The government has awarded a contract to install 10,000 surveillance cameras in Lahore to a Chinese company, The Express Tribune has learnt.

A memorandum of understanding (MoU) has been signed between the Punjab Safe Cities Authority and Huawei. "There was a single bidder for the Rs16 billion contract. As per rules, you cannot negotiate with a single bidder. However, the company voluntarily reduced the bid to Rs12 billion. It will include operational and maintenance charges," an official said.

"Scanners will be installed at entrances and exits of Lahore and satellite imagery will also be used in case of emergency. All the important spots will be monitored at a central control room," he said.

The project will be completed in May 2017. "The first phase will be completed before the start of Muharram. The installation of the cameras will be completed in City Division before October. This year, all Muharram processions will be monitored through these surveillance cameras," he said.

A central control room of the authority in Lahore has been set up at Qurban Lines. The authority has an integrated command, control and communication system. "After Lahore, the project will be started in Multan. The authority is to have its separate fund. A special force will be recruited for the authority. Initially, staff will be borrowed from the police force," another official said.

The authority will work under the chairmanship of the chief minister. It will have a vice chairperson. Other members will include the finance minister, the chief secretary, the Planning and Development Board chairman, the home secretary, the finance secretary, the Punjab Information Technology Board chairman, police officials, three eminent people nominated by the government and lawmakers.

"The project aims to use modern infrastructure to provide real-time information and intelligence. It will improve police's service delivery and also help in better traffic management," the official said. Punjab Safe Cities Authority (PSCA) Chief Operating Officer Akbar Nasir told The Express Tribune that the integrated command and control system had been developed for Punjab Police in Lahore.

"The system will subsequently be established in other large cities of the province. The PSCA has indentified 2,000 locations to install some 10,000 surveillance cameras. These cameras will be installed at all the entrances and exits of Lahore, at VVIP routes, public places, crime hot spots and key infrastructure sites, public institutions and markets," he said.

Published in The Express Tribune, May 1st, 2016.
COMMENTS (1)
Comments are moderated and generally will be posted if they are on-topic and not abusive.
For more information, please see our Comments FAQ