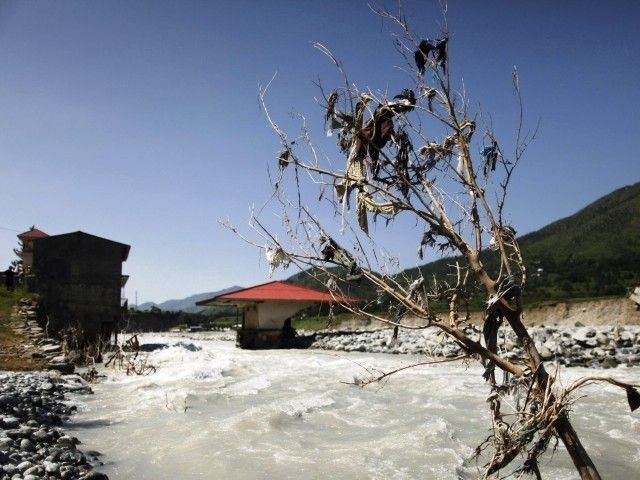 ---
ISLAMABAD: The Ministry of Climate Change (MoCC) is likely to get less than 12 per cent of what is has demanded in the development budget for fiscal year 2016-17.

The ministry has sought an allocation of Rs343.085 million in the public sector development programme (PSDP) but the Planning Commission is not willing to allocate more than Rs40 million, saying the ministry has underutilised its resources over the last three years.

This emerged at a meeting convened by the Planning Commission to discuss the ministry's development proposals for the next year.

Sources privy to the meeting told The Express Tribune, on the condition of anonymity, that Planning Commission raised serious objections on the National Disaster Management Authority (NDMA)'s budget proposals due to underutilisation of the funds in the current fiscal year.

The Planning Commission advised NDMA to carry out flood-related activities through its regular staff instead of hiring separately. "NDMA tried to convince the Planning Commission but they did not endorse their demands," sources said.

MoCC presented a total of 12 projects together with two ongoing projects including establishment of Geomantic Centre for Climate Change, and Sustainable Land Management Programme (SLMP) to combat desertification.

The ministry is seeking an allocation of Rs18 million for the Geomantic Centre which had been designed to collect carbon emissions and sinks data at the national level. The project was launched in July 2013 by the Pakistan Environmental Protection Agency (Pak-EPA), an attached department of MoCC.

However, the project has not made any headway over the last three years, allegedly due to ban on recruitment by the federal government, which was lifted almost a year ago. Funds allocated for the project have also remained underutilised.

Pak-EPA is now seeking extension in the project time frame.

The geomantic centre is aimed to provide technical input and data for climate change policies and plans.

Due to dismal performance and non-utilisation of funds, the Planning Commission was adamant to allocate only Rs15 million for MoCC. However, the commission agreed to raise allocation to Rs40 million after continuous persuasion of MoCC.

MoCC has also proposed Sustainable Land Management Project (SLMP) Phase-II, which would be implemented in 14 'dry land' districts of the four provinces.

Published in The Express Tribune, May 1st, 2016.