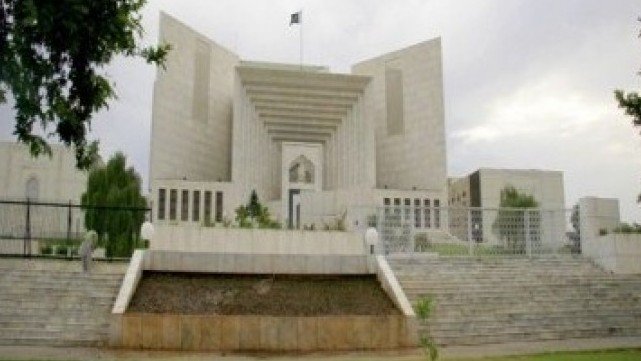 ---
ISLAMABAD: The Supreme Court dismissed the petition of ex-top adjudicator Abdul Hameed Dogar and other judges who challenged the contempt of court notices served on them in the wake of the July 31, 2009 SC judgement.

The five-member bench hearing the petition has ordered the initiation of judicial proceedings against these 'PCO (Provisional Constitutional Order) judges'. The bench hearing the petition on Tuesday comprised Justices Nasir-ul-Mulk, Raja Fayyaz Ahmed, Jawad S Khawaja, Rahmat Hussain Jaffery and Tariq Pervez has asked for the proceedings to begin on May 10. In its two-line verdict, the bench also directed PCO judges to submit their reply by May 7 if they want to add something to their earlier replies to the contempt notices.

Attorney-general of Pakistan Anwarul Haq has also been asked to appear before the court on May 10. Other than Dogar, the other judges facing proceedings are former Lahore High Court chief justice Iftikhar Hussain Chaudhry, Justice Khursheed Anwar Bhandar, Justice Hamid Ali Shah, Justice Zafar Iqbal Chaudhry, Justice Hasnat Ahmed Khan, Justice Syed Shabar Rizvi, Justice Yasmin Abbasi, Justice Jahanzeb Raheem and Justice Syed Zahid.

In the July judgement, a 14-member SC bench had declared illegal all actions taken by then president Pervez Musharraf on November 3, 2007, including the appointment of judges to the superior judiciary. The judges who had taken oath under the PCO despite a seven-member Supreme Court restraining order, were served contempt of court notices. Some 45 judges tendered their unconditional apology to avoid conviction in the contempt of court and to save their perks after retirement.

However, some 10 judges including SCformer chief justice Abdul Hameed Dogar decided to contest the contempt of court notices and filed intra court appeals against the notices. These intra court appeals were returned by the clerk in the Supreme Court registrar's office with objections, upon which the counsel for the judges Dr Abdul Basit filed a petition challenging the authority of the registrar's office. The bench then admitted the intra court appeals for hearing and reserved its verdict till Tuesday.
COMMENTS (1)
Comments are moderated and generally will be posted if they are on-topic and not abusive.
For more information, please see our Comments FAQ