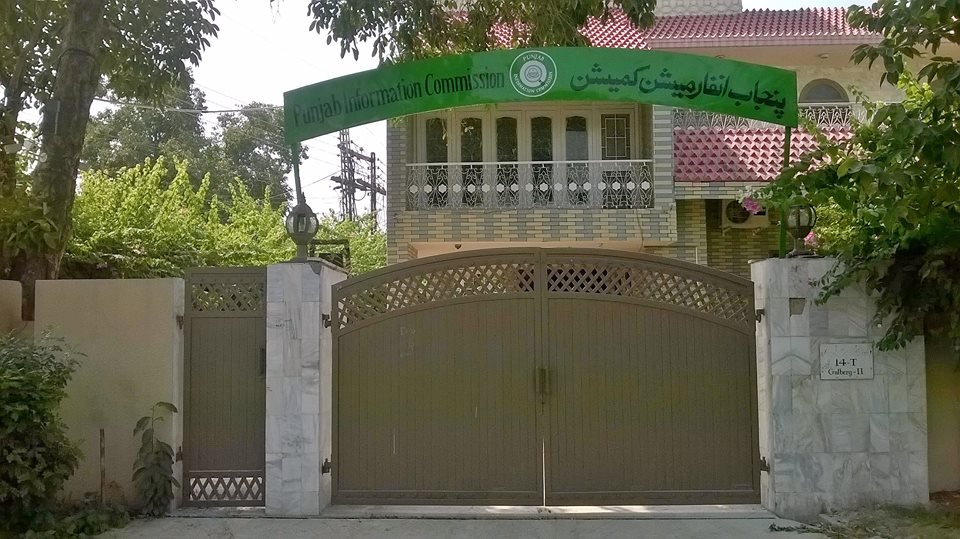 ---
LAHORE: The Punjab Information Commission has been grappling with an acute paucity of resources.

The commission is devoid of even skeleton staff.  An official told The Express Tribune on the condition of anonymity that of the 43 sanctioned posts for the commission, 37 have been lying vacant. Of the three BS-17 assistant director (AD) posts afforded to the commission, he said, only one had been filled. The official said even the deputed AD was not capable of handling official affairs due to lack of prior experience. He said the remaining four openings that had been filled included that of a data entry operator, a naib qasid, a chowkidar and a sweeper.

With the AD's exception, the remaining four have been hired on contracts due to expire in 89 days, the official said. At present, he said, all five employees working at the commission had been doing so without being given an extension after their contracts expired on February 27. The official said the commission had written a letter to the Finance Department in connection with the extensions on April 12 to no effect.

Punjab Information Commissioner Mukhtar Ahmed Ali acknowledged that the commission had been struggling to function smoothly due to shortage of staff. He revealed that information commissioners had to personally type official documents due to the unavailability of stenographers. Ali said they struggled to maintain the commission's books as it did not have an accountant. The commissioner said some volunteers had been helping the commission with applications. He said they had also been trying to formulate a mechanism to make the commission's office paperless.

Ali said the commission did not have a car or motorcycle at its disposal. In the year 2014, he said, the commission had been allocated Rs30 million to raise public awareness. This allocation, Ali said, had been slashed to Rs1 million in 2015. In comparison, the commissioner said, the Khyber-Pakhtunkhwa (K-P) Information Commission had 40 people working for it. He said the Punjab Information Commission's officials had worked from home for 10 months before being accommodated at an official premise.

He said the commission had started functioning in March, 2014. To date, he said, it had resolved 1,300 complaints out of the 2,000 it had received. Ali said its website was among the best of those of provincial departments. He said the commission had trained over 400 public information officers (PIOs) working across different provincial departments. He said it had also written to department secretaries to facilitate PIOs' postings. Ali said PIOs ought to be appointed for every department at all levels including offices of union councillors.

The commissioner said the body had ensured that information was provided by the Governor's House, the Chief Minister's House, various DCOs, and the DGPR, the Punjab Judicial Academy, Lahore's subordinate judiciary and the Provincial Assembly upon the submission of RTI requests.

Published in The Express Tribune, April 29th, 2016.