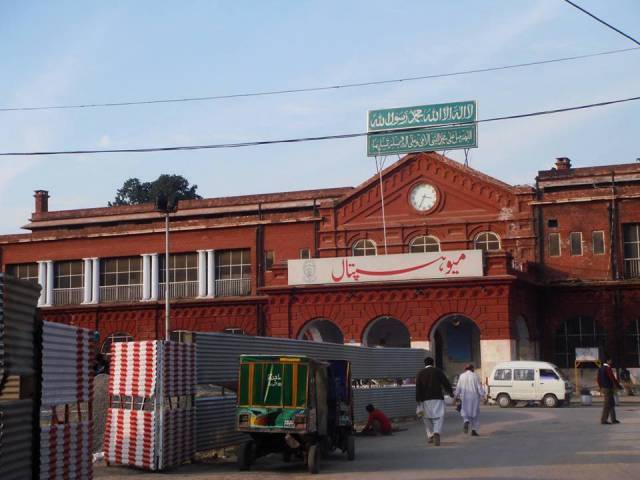 ---
LAHORE: Just as the clock struck seven in the morning power went out at Mayo Hospital.

The breakdown occurred at a time when medics were bracing themselves for the day ahead while patients were queuing in front of the hospital's various departments. The administration of the city's largest hospital—whose OPDs cater to 3,500 patients daily and are equipped with over 200 beds—had no option but to tell the people to come back another day. Power at the hospital had first gone out in the night between Tuesday and Wednesday for two hours. The second power break went on from seven in the morning to three in the afternoon.

Health Department Spokesperson Ikhlaq Ali Khan said scheduled electricity outage was being carried out every Wednesday due to the ongoing construction of the Orange Line Metro Train project across areas in the hospital's vicinity.  "The hospital turns to power generators every Wednesday while work is carried out at the train project," he said. Khan said the department had not received any complaints regarding the suspension of operations at Mayo due to the power cuts.

Khan said the department had been sending text messages regarding the restoration of power at the hospital in the night between Tuesday and Wednesday when the media had picked up the story. According to the text, power was restored in just half-an-hour. Khan said only one ward of the hospital had lost power entirely while all others had turned to power generators and continued functioning smoothly.

With regard to the consequent power cut, he said, an electricity load shedding schedule had been issued. "40 of the hospital's 43 wards have power backups in the form of 16 electricity generators. All operations are continuing according to routine," Ikhlaq said.

Dissenting view

Mayo Hospital Young Doctors' Association (YDA) general secretary Salman Kazmi told The Express Tribune that the Health Department was hoodwinking the people. "It is not taking responsibility," he said. Kazmi said the power outages had caused a myriad of problems.   He said several surgeries and procedures had been delayed in the wake of the power outages as operation theatres and wards had plunged into darkness. "If this is what the situation is like at the city's largest hospital, one need not say much about the state of affairs at the Health Department and across health facilities province-wide," he said.

Published in The Express Tribune, April 28th,  2016.

 
COMMENTS
Comments are moderated and generally will be posted if they are on-topic and not abusive.
For more information, please see our Comments FAQ