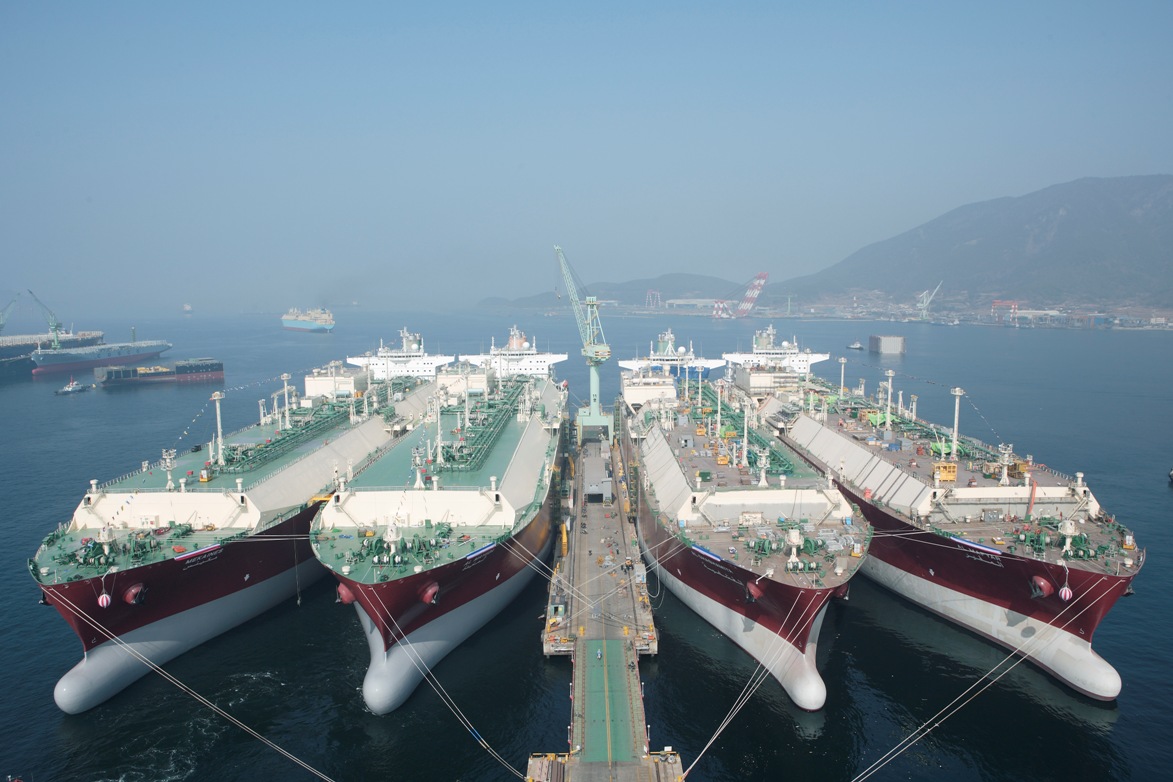 ---
SEOUL: South Korea vowed Tuesday to restructure the country's once formidable shipbuilding and shipping sectors, now crippled by mismanagement, slowing global demand and competition from Chinese rivals.

Shipbuilders, including Hyundai Heavy Industries and Daewoo Shipbuilding and Marine, have racked up massive losses after slumping oil prices sapped demand for tankers and offshore drillers.

The "Big Three" firms dominated the world's shipbuilding market during the 1990s and 2000s and although they had combined sales of more than 68 trillion won ($59 billion) last year, an extended export slump, regional rivalry and overcapacity have taken their toll.

Facts about Australia's next generation of submarines

Daewoo, the world's second-largest shipbuilder, posted a record net loss of 5.5 trillion won last year.

Hanjin Shipping - the South's top container carrier - applied for a creditor-debt restructuring plan on Monday to avoid bankruptcy after reporting mounting losses stemming from slowing demand in China.

Its smaller industry peer, Hyundai Merchant Marine, has also been bleeding cash for years, with both firms criticised for paying inflated charter fees to shipowners.

As shipbuilding and shipping firms seek government aid or extensions on their debts, Seoul's regulatory body said it would press them to sell more assets, shed jobs, slash worker pay and streamline their business plans.

Japan warship visits Philippines as China sea row festers

"The focus of the restructuring is to deal with overcapacity and loss of competitiveness for companies involved," said Yim Jong-Yong, chairman of the Financial Services Commission (FSC).

"Companies and creditor banks can't do this alone. We all need to work together and fast to make this happen," Yim said.

While the FSC also named the steel, petrochemical and construction sectors as being in need of intensive restructuring, it focused on shipping and shipbuilding because of their "continually worsening situation".

Daewoo - partially owned by state-run Korea Development Bank - will be required to shed thousands of jobs, cut costs and have its progress reviewed by creditors, according to the FSC statement.

Hyundai Heavy and Samsung will also be required to submit their own restructuring proposals, which will be closely monitored by their creditor banks.

Shippers like Hanjin and Hyundai will be required to renegotiate and slash charter rates for vessels they have leased and reach an agreement with bondholders to restructure the debts before creditors start to provide support.

Drone hunt for Loch Ness Monster finds its film double

Creditor banks, mostly state-run, will help boost capital of the ailing companies that push through "speedy and pre-emptive" restructuring measures, the FSC said.

"The government and creditors need to make full efforts for speedy restructuring to...revitalise the economy as soon as possible," it said.

An extended slump in exports and weakening domestic consumption has taken an increasingly large toll on Asia's fourth-largest economy, which expanded just 0.4 percent in the first quarter of this year.

Exports, which account for nearly half of the country's economy, have been in decline for 15 straight months. The International Monetary Fund this month cut the country's growth outlook for 2016 to 2.7 percent from 2.9 percent.
COMMENTS
Comments are moderated and generally will be posted if they are on-topic and not abusive.
For more information, please see our Comments FAQ