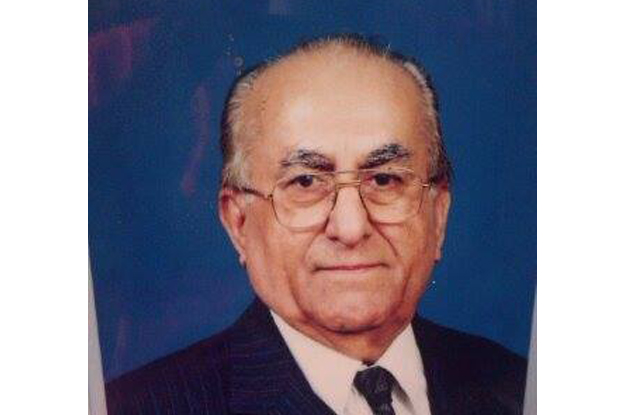 ---
HYDERABAD: Writers, intellectuals and poets paid tribute to the late Sindh writer Agha Saleem for his literary services on Sunday.

They also called upon the universities to initiate PhD research programmes on the scholar. "We can start at least 10 PhD [programmes] on the different facets of his works," said former Sindh University vice-chancellor Ghulam Ali Allan while speaking at the condolence reference organised by the Sindh Language Authority (SLA).

Allan lamented that the SLA ignored Saleem during the last years of his life. Saleem, who has written over 16 books including English translation of Shah Abdul Latif Bhitai's Sindhi poetry, passed away at the age of 82 in Karachi on April 12.

He was born on April 7, 1935, in Shikarpur. His first book, Ae Zalim Samaj [O, Cruel Society] was published in 1958, the same year he graduated from Government College Kali Mori in Hyderabad. "Comrade Hyder Bux Jatoi raised the slogan of 'Jeay Sindh' [which later gave birth to GM Syed led Jeay Sindh secessionist movement] at the time when Saleem's drama Dodo Soomro [a Sindhi historical character] was being performed," recalled Allana.

Writer Shaukat Shoro praised Saleem for being a top notch writer in his narrative and diction. "But whenever we discussed the quality of his work he would regret that he couldn't produce literary works like his idols, Fyodor Dostoevsky and Anton Chekhov."

Playwright Ghulam Nabi Mughal lamented that like Mirza Kaleech Beg, a leading literary figure of early 20th century, Saleem's books remain unread by a majority of Sindhi people. "His writings reflect realities of life. They are painted in the colours of [Sindhi] nationalism."

Published in The Express Tribune, April 26th, 2016.
COMMENTS
Comments are moderated and generally will be posted if they are on-topic and not abusive.
For more information, please see our Comments FAQ