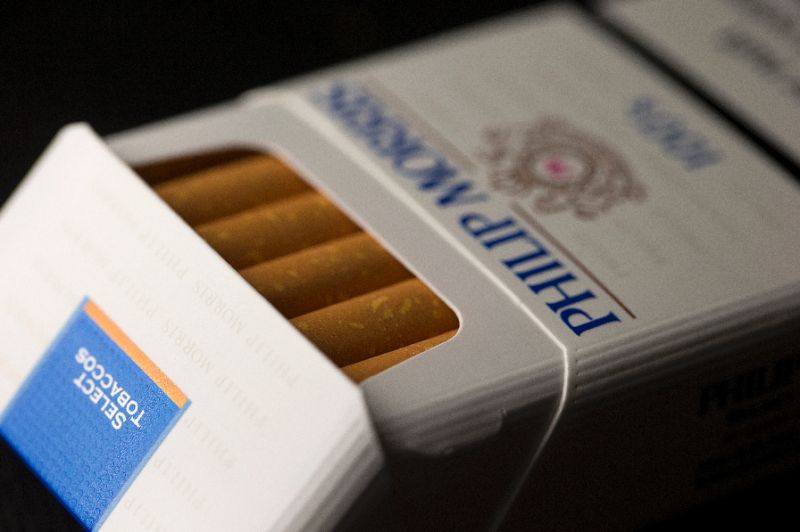 ---
BANGKOK: Tobacco giant Philip Morris on Monday pleaded not guilty to dodging hundreds of millions of dollars in import tax to Thailand, a crime carrying a massive fine of up to $2.27 billion.

Thai prosecutors accuse the local unit of the company, which owns the Marlboro and L&M brands, of evading some 20 billion baht ($568 million) tax by under-declaring import prices for cigarettes from the Philippines between 2003 and 2006.

Cigarette health warnings: Tobacco industry gets month's reprieve

In fact the duty-free end price of the cigarettes was much higher, according to prosecutors.

The company and seven Thai staff pleaded not guilty according to a written statement read out by a judge at a pre-trial hearing at a Bangkok court on Monday.

If convicted prosecutors say the company could be fined up to four times of the sum of unpaid tax, while the employees face a maximum of 10 years in jail.

Four foreign executives have also been charged but have left the country in a case that dragged for a decade.

The company "vigorously" denies the "baseless" allegations, Alejandro Paschalides, managing director of Philip Morris Thailand, said after the hearing.

Not a nicotine patch: Abbottabad DC demands tobacco laws be implemented

"We would like to encourage the Thai government to reconsider these meritless charges which will harm Thailand's standing in the trade community and ultimately cause damage to the Thai economy and thus the Thai people," he added in a statement.

The cigarette manufacturer insists that its import valuations complied with World Trade Organization agreements and had been cleared by local Thai customs officials.

The legal issue has simmered since 2006 under the administration of prime minister Thaksin Shinawatra, shortly before his ousting in a military coup.

Budget suggestion: Body seeks removal of all tobacco tax exemptions

Thailand has since been hit by a decade of political instability with frequent government changes and a second coup in 2014.

In 2011, the attorney general at the time recommended against charging the tobacco giant, but the prosecution was restarted two years later.

The next hearing will be in October but the trial is likely to drag out for a number of years.
COMMENTS
Comments are moderated and generally will be posted if they are on-topic and not abusive.
For more information, please see our Comments FAQ