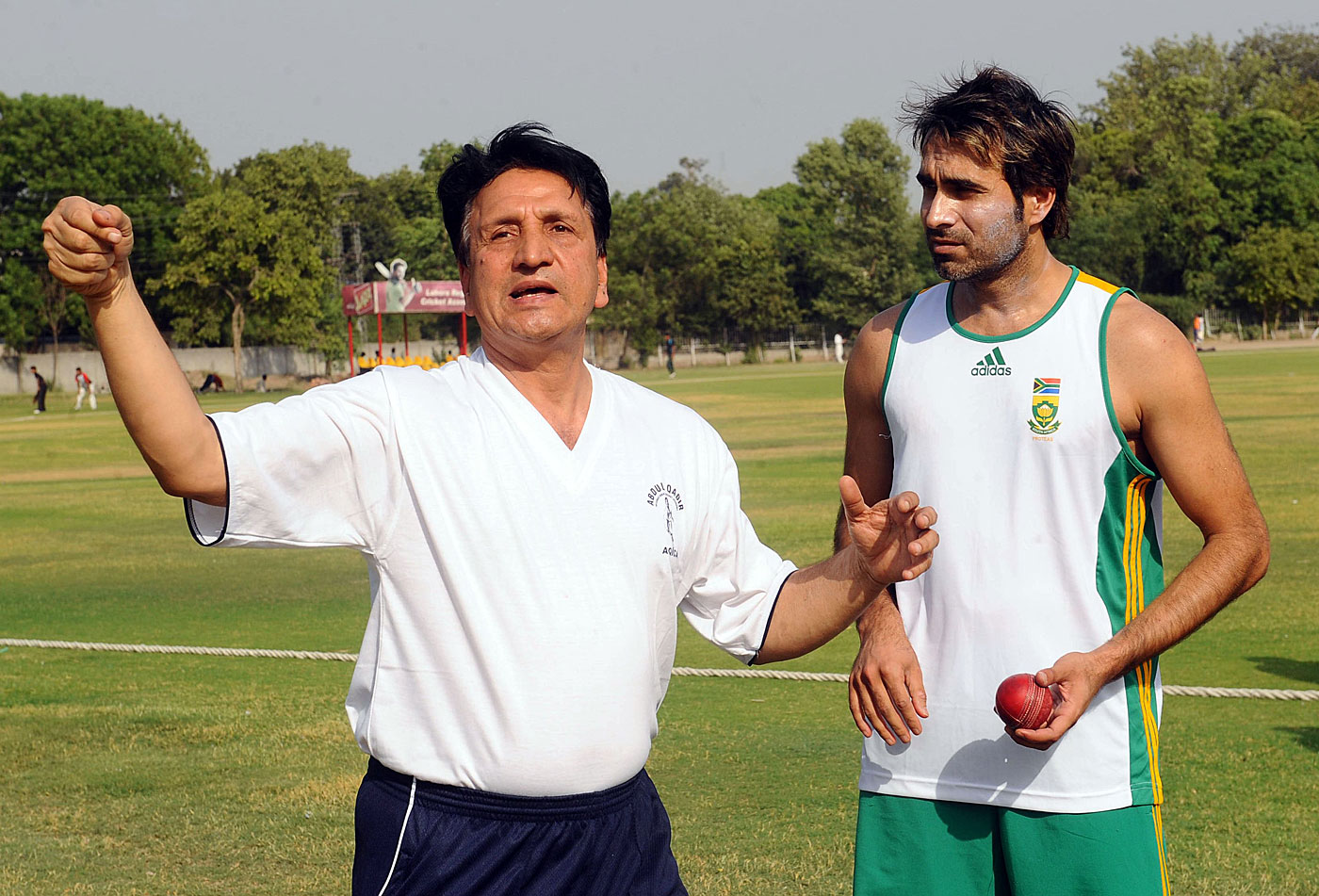 ---
Former Pakistan leg-spinner Abdul Qadir on Sunday said having a coach for the national cricket team is a waste of money.

"In cricket, there is no need for a coach," Qadir said, while speaking to the Press Trust of India. "Having a coach is a waste of money and nothing else. The captain is the leader and the main driving force behind everything."

The former spinning great went on to say that the captain should be the one in charge of the team, so he should be held accountable if the team performs poorly. "Whenever we lose a series or tournament, the captain and the coach blame each other for the results," he said. "To put an end to this practice, it is best the captain is made wholly responsible for everything in the team."

Broad eyes clean sweep against Pakistan, Sri Lanka

The 60-year-old also said that appointing a foreign coach will never solve problems in Pakistan cricket, as it is down to players to become top professionals through willpower and determination. "Between 1999 and 2014 we had several foreign coaches and what have they achieved is nothing. The only time we won the 1992 World Cup or the 2009 World T20 title Intikhab Alam was in charge of the team."

"At the end of the day it is the player's own personal passion, willpower, determination and hunger to improve his skills and become a top professional which makes him a better player."

PCB chairman to seek 'Big Three' system's termination

The player who represented team Pakistan in 67 Tests and 104 ODIs also lashed out on the Pakistan Cricket Board (PCB) Executive Committee head Najam Sethi, and said that he would not work with the cricket board until he is there. ""Even if Najam Sethi is in the board for next 10 years I will never have anything to do with the board," he concluded.