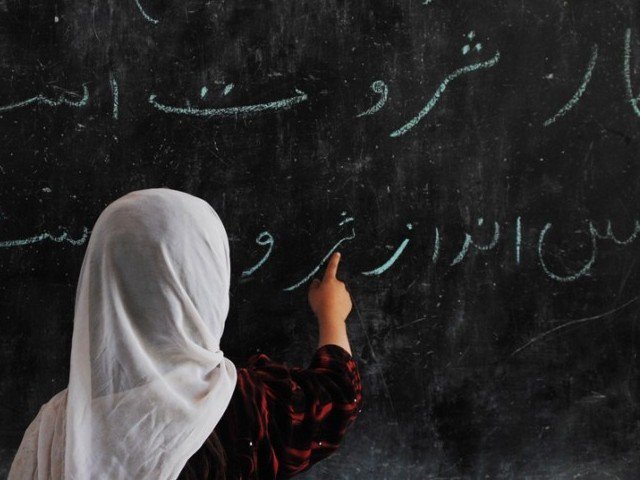 ---
LAHORE:



The provincial government has set the school enrolment and retention target for Lahore at 359,167 children in its recently-launched Enrolment Emergency Campaign 2016, The Express Tribune has learnt.




An Ailf Ailaan report on the state of education in the province had approximated that in 2015 the number of out-of-school children in the district was 300,508 – 16 per cent of the school-age children.

Speaking to The Express Tribune, Education EDO Pervaiz Akhtar said that the target included children that were expected to leave schools save for a government intervention. He said the district administration expected to meet the target by the end of the year.

The Alif Ailaan report cited poverty as the major reason for children staying away from schools. It said that 32 per cent of the out of school children belonged to the poorest households of the city. Only eight percent were from rich households.

Akhtar said the government was aware of the problem and had taken some measures to enroll children from poor households in schools. He said that besides waiving the tuition fee for such children the government was providing them with books and uniforms to attend school. Under a new policy, the government was now paying a stipend to families employed at brick kilns so they could send their children to school.

Akhtar said the problems faced in school enrolment and retention campaigns in urban areas were different from those faced in rural areas. In Lahore, he said, enrolment in several schools had dropped over the years because of intra-city migrations from areas seeing rapid commercialisation to newly established residential colonies, he said. He said schools in these latter areas were now burdened with more enrolments than their capacity.

The Alif Ailan report had ranked Lahore third among the 148 districts of the country in terms of school enrolment. It said net enrolment rate in the district was 63 percent at primary-school level (65 per cent for boys and 61 per cent for girls), 33 percent at middle-school level and 29 percent at high-school level. The report said that around 45 percent students in the district were enrolled in government schools, 52 per cent in private schools and less than two per cent in seminaries. It found that there were 1,261 government schools in the district, 48 per cent catering to girls and 52 to boys.

Earlier in the month, the provincial government had asked the Schools Education Department to meet at least 95 percent of the enrolment target set for the year.

Published in The Express Tribune, April 24th, 2016.
COMMENTS
Comments are moderated and generally will be posted if they are on-topic and not abusive.
For more information, please see our Comments FAQ