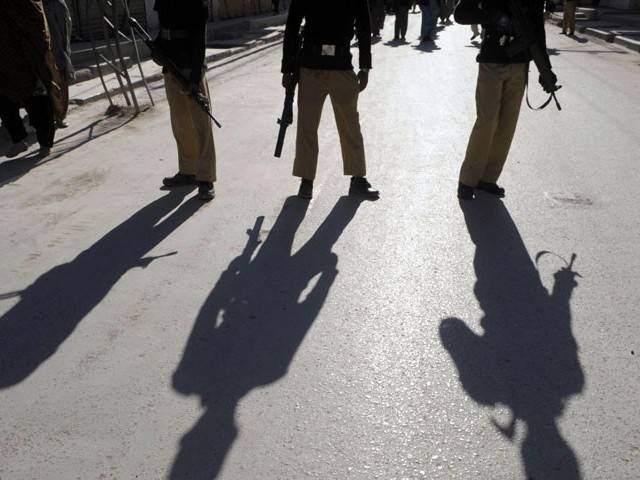 ---
BAHAWALPUR: Police on Friday arrested a man for allegedly forcing four workers to stand in a pot of hot mustard oil after he accused them of stealing his valuables.

A Saddar police spokesman said three gold rings had been stolen from Muhammad Mohsin's house in Chak 153-P last week. He said the man had hired Shaukat Ali, a 'pir', to help him locate the thieves.

He said Ali had advised Mohsin to boil mustard oil and make his employees – 19-year-old Asim, 24-year-old Kashif, 17-year-old Shahzad and 13-year-old Saadia – stand in it to prove their innocence.

He said the man had forced them to stand in a pot of boiling mustard oil. He said they were all seriously injured.

On being informed, police reached the scene and arrested Muhammad Mohsin and moved his employees to a hospital. He said Ali had fled before police arrived.

Muhammad Asif, another employee, told newsmen that Mohsin had accused Asim, Shahzad, Kashif and Saadia of stealing the jewellery and told them to prove their innocence according to Ali's instructions. Talking to newsmen, Mohsin said his employees had stolen valuables from his house many times. "My brother-in-laws brought the pir and gave them a chance to prove their innocence," he said.

Published in The Express Tribune, April 23rd, 2016.