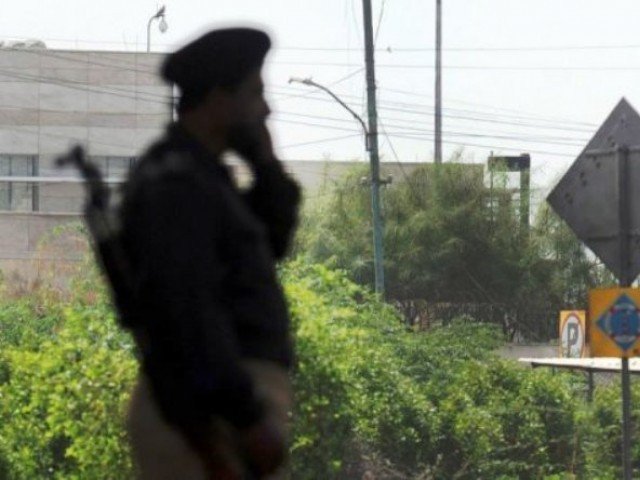 ---
KARACHI: Two volunteers of the Police Qaumi Razakar, a group of volunteers who patrol the streets, were apprehended for allegedly raping a woman on Friday.

The woman S* accused the two men, Ramzan and Yasin, of sexually assaulting her near Qayyumabad area late on Thursday night. On her complaint, the Korangi Industrial Area police registered an FIR No 384/16 against the two.

Qayyumabad police SHO Abdur Rasool Siyal denied that the accused men were deployed at the Qayyumabad check-post. He said the men were arrested after the FIR was lodged as they were residents of the same area.

According to S, the men raped her around 11pm on Thursday while she was travelling in a rickshaw. After the incident, she went to her house and then went to the police station with her brother. The siblings went to a few police stations before they reached Qayyumabad police check-post, where she narrated the incident.

"The police started looking for the suspects along with the siblings and were finally able to trace their home addresses," said SHO Siyal. Since the accused men were wearing police uniforms, the police sought help from the neighbours and managed to apprehend the suspects at around 4am, he added.

Later, the police took S and the suspects to Jinnah Postgraduate Medical Centre (JPMC) for examination. The police have recorded the statements of the suspects, who told the police that they attempted to rape her but were unable to.

"There are loopholes in the statements of both the accused and the woman," said the officer. "The investigations are in the preliminary level and we are waiting for the final medical report to determine the facts."

Earlier, the accused men told the hospital staff during the examination that their motorcycle was punctured when they saw a rickshaw parked in the dark. When they approached the vehicle, they found the woman and the rickshaw driver in a compromised position. The rickshaw driver fled upon seeing them.

Medical examination

S and the suspects were taken to JPMC at around 1pm on Friday, said additional police surgeon Dr Kaleem Shaikh. The victim is over 18 years old and was not hospitalised as her condition was normal, he said.

JPMC medico-legal officer Dr Pardeep Kumar said that the suspects were also examined and samples were collected. However, the findings will be issued in a week after the samples are examined.

*Name of victim withheld to protect her identity

Published in The Express Tribune, April 23rd, 2016.