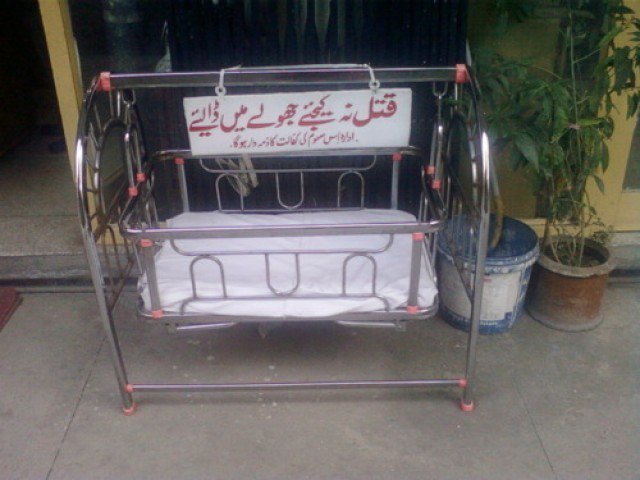 ---
SUKKUR: Two-year-old Shiraz, whose father claimed to have killed him last week in Karachi's Bilal Colony, was found alive in Edhi Home on Wednesday.

The boy's father, Fayaz Hussain Hulio, was arrested by the Larkana police last Friday. The suspect's father-in-law had filed a complaint with the police against the accused, stating that he had forcibly taken away Shiraz around one-and-a-half-month ago. The accused told the police that after taking his son to Karachi, he killed him and threw his body in Bilal Colony.

Man arrested for killing grandmother in Karachi

Since then, the police were investigating the matter of the missing boy and a police team was also sent to Karachi to find clues. During the visit to Edhi Home in Karachi on Wednesday, Larkana police found the missing boy. After completing some formalities, the police brought the boy back to Larkana and handed him back to his mother.

Changing his earlier statement about killing the boy, the suspect claimed that his brother, Shoukat Hulio, wanted to forcibly occupy his land. Therefore, the accused declared his brother 'karo' and his wife 'kari', and took Shiraz to Karachi after he declared him 'illegitimate'. The suspect said that on his return to Larkana, he fabricated the story of killing the boy. "My wife is not kari and therefore the question of killing my own child does not arise," he added.

Man pardoned for killing mother, kills two sisters

Talking to The Express Tribune, Larkana City SP Tauqeer Naeem said the police already had doubts about the suspect's statement of killing his son and therefore decided to investigate the case thoroughly. A police team was sent to Karachi to probe the case and they succeeded in finding the boy at Edhi Home. However, the SP added that the accused will have to face the charges of kidnapping the boy.

Published in The Express Tribune, April 22nd, 2016.
COMMENTS (2)
Comments are moderated and generally will be posted if they are on-topic and not abusive.
For more information, please see our Comments FAQ