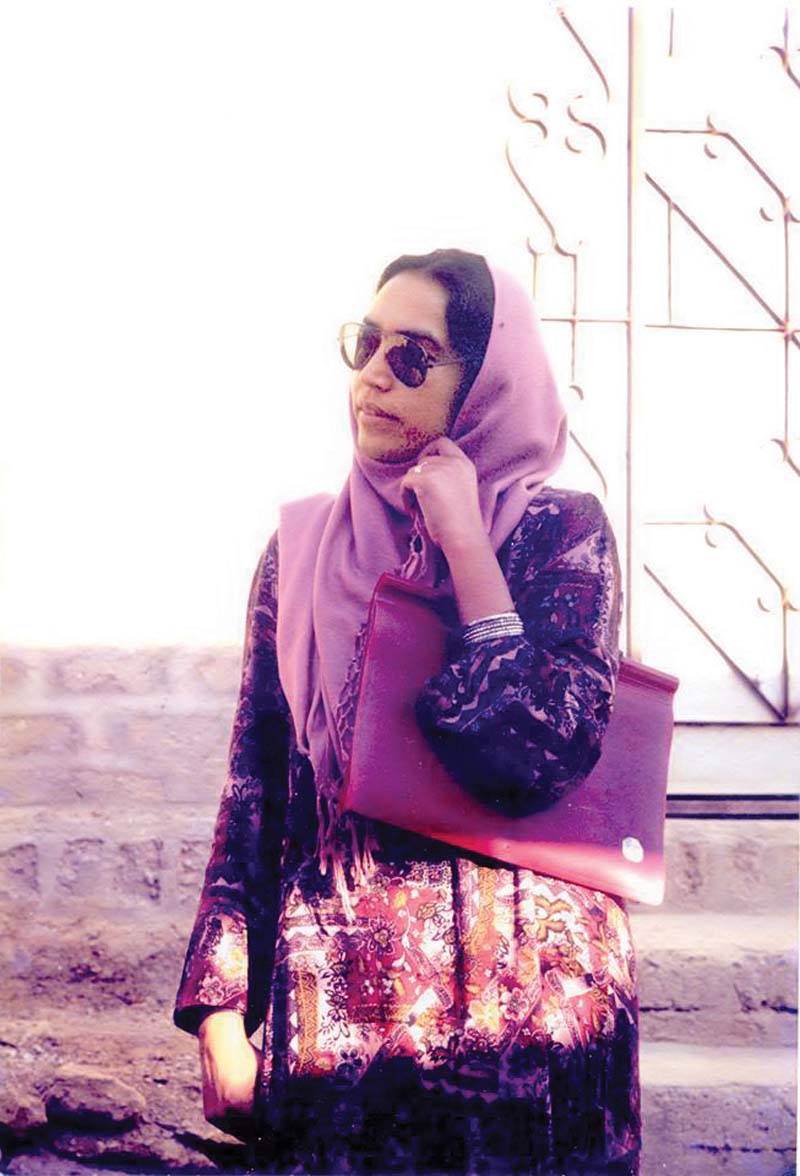 ---
KARACHI: "Nobody knows me. Don't worry." This is how architect, activist Perween Rahman had responded to her friend Fazal Noor when he told her that people are being killed for doing what she had been doing for years. On the other hand, she nodded with a smile to another colleague Anwar Rashid when the two were discussing repercussions of their work at a seminar in Bangkok, months before she was killed.

Tuesday evening at Sabeen Mahmud's T2F in Karachi saw film-maker Mahera Omar screen Perween Rahman: The Rebel Optimist for a sizeable audience. The film, to a great extent, underscored the life and times of the Orangi Pilot Project (OPP) head for whom talking about consequences was a waste of time.

The legacy of Perween Rahman

With a runtime of approximately 60 minutes, the film's functional structure is in harmony with Perween's personality. It does not go out to make a political statement nor does it fictionalise her struggle.

While every documentary film-maker walks the tightrope of humanising the subject, Omar has achieved that with great finesse. The Rebel Optimist is a film about the Perween of day-to-day dealings and professional challenges; the Perween who wouldn't go to school without pasting stickers on her uniform; the Perween who used to hum Shehzad Roy's Saali; the Perween who would wear a smile all the time.

Architect Arif Hasan whom Perween had begun calling 'guru', says her knowledge did not come from books, something her lawyer Faisal Siddiqui agrees with. "She wasn't the pseudo-intellectual type. She was a woman of simple talk," Faisal said after the screening.

Rehman Baba is an old man who works as a gardener at the OPP office.

"She had asked me to grow vegetables in the summer. Now the vegetables are all here but she is not here to see them," he tells the camera. Her housekeeper Jahanzeb has a similar story to tell. As it becomes with all weak people when they have been wronged, Jahanzeb maintains, "God will not spare her murderers."

In loving memory of Sabeen Mahmud

With her two-member crew (which includes her) and two years of production time, Omar highlights the humble character of Perween who dealt with people who would even resort to abusing her during meetings and how she inspired other social workers, such as Nuzhat from DG Khan. "Perween managed to remain grounded, which is an unusual characteristic for someone who had achieved a great deal to brag about in Pakistan's developmental landscape," her friend and professor of urban studies, Dr Nausheen Anwar, told The Express Tribune.

Orangi, the second home

The high-achieving student that she was, Perween secured a high-paying job immediately after securing a degree in architecture. "But she ran away from that job to Orangi, never to return," her sister Aquila Ismail said during the question-answer session that followed the screening. "I was supposed to tell our mother about the death. I told her Perween died in an accident … I just couldn't tell her that she was shot," she swallowed a lump. Recalling the day Perween was gunned down, the film's co-producer and current OPP head said, "I just wanted to take my mother and go away from this city." She said Perween's interest with security of housing was rooted in her personal experiences of leaving Dhaka following the 1971 war. "We have to account for the blood that was spilled."

A few days more

Siddiqui said following the murder, the initial two years were more about keeping alive the case and those associated with it. "Had you asked me back then if I was optimistic or not, I might have given you a different answer. But today, we have overcome that fear," he said. The lawyer said in cases of "institutional murder", it becomes very difficult to get to the bottom. "We suspect that [in this case] there is an involvement of police at the highest level," he said. "The first step was to restart OPP and that we have done."

An 'unpretentious' tribute to Abeda Iqbal Azad

Siddiqui said so far two suspects have been nabbed while the third, Rahim Swati, is on the run. "I am hopeful that we will get Perween's killers by the end of this year." He said four chief justices of the Supreme Court have heard the case. "That has never happened in the judicial history of the country," he added.

The lawyer fighting for Perween feels while she had already set the development discourse in motion, she started another dialogue with her death. "In these three years, I understood what immortality is," he smiled.

Published in The Express Tribune, April 21st,  2016.